Jobs · 4 min read
Best Paid Part-Time Jobs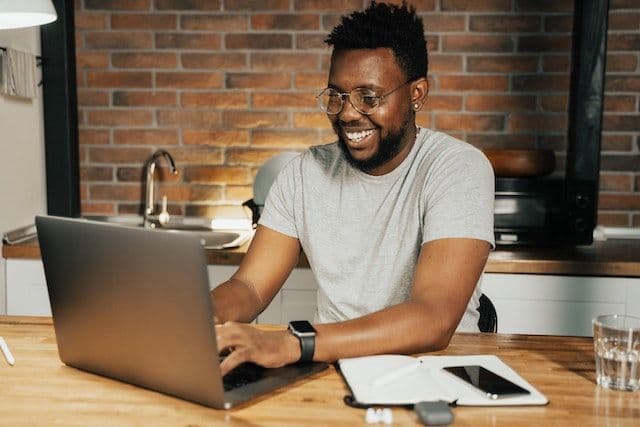 If you're all about flexible working, a part-time job could be your ticket to success. Instead of being tied down to a full-time gig, going part-time lets you find that sweet balance between your commitments and making some extra cash.
But when it comes to scoring a part-time job, you might be thinking: how can I get the ball rolling? Don't worry, we're here to break down everything you need to know about securing your dream role.
But first, let's talk money.
How Much Can I Expect To Earn From A Part-Time Job?
Everyone will have different financial expectations going into a part-time job. But exactly how much should you expect to earn?
A good benchmark to start with is the minimum wage. Every financial year in the UK, the government sets a legal minimum payment for all workers. As of 2023 in the UK, this is £10.42 for anyone aged 23 and over.
This figure is designed to keep every worker financially afloat. But if you want to do a little better, here's a round-up of some part-time work that can keep your pockets feeling fuller.
What Are The Best Paid Part-Time Jobs?
Tutoring
If you're top of the class in a certain subject, tutoring is a strong place to start. This line of part-time work is renowned for its generous salary rates. This is because high-quality educational knowledge is always in high demand.
Tutoring can be done in person or online and is completely flexible. The icing on the cake? It can earn you anywhere between £20 to £60 per hour.
Sales Assistant
A sales assistant in, for example, the retail sector, can earn a healthy income. Particularly if you work evenings and holidays, you can benefit from better pay.
Part-time sales assistant roles can be found on job platforms. And don't be sucked into the first job you see. There are hundreds of listings, so make sure you look for the one with the best pay.
Content Writing and Copywriting
Particularly if writing is something you enjoy, why not try out one of the many part-time jobs in the writing world?
Content writing and copywriting can be lucrative options. Businesses and online platforms are always in need of engaging content. This can range from social media blog posts to help with marketing campaigns.
Freelance or part-time workers can earn a competitive salary from this, particularly if they have experience.
Brand Ambassador
A brand ambassador is employed by an organisation to represent its brand. If you're a savvy social media user with a sizeable following, this is the perfect way to rake some earnings in.
In this part-time role, you could work to increase awareness of the brand, or look to boost its sales. This may be through advertising products or discount codes as well as attending events.
The average salary for this role can be up to £16 per hour depending on the company. If you have a larger social media following, you could also be paid a more hefty sum for advertorial posts.
Hospitality Work
If you have busy bars or restaurants nearby, you can earn a good wage working there part-time.
Whilst lots of hospitality workers may earn minimum wage, front-of-house staff can earn very good tips. Look for restaurants with a more expensive menu to cash in on the clientele. In this work, a smile really does go a long way!
Babysitter / Nanny
A babysitter or nanny can expect to earn anywhere from £13 and over per hour. This makes it the perfect job for anyone who is good (and patient!) with young children.
Conclusion
Just because you can't work full-time does not mean you can't earn a competitive wage. Part-time jobs can provide a great source of income whilst allowing you to remain flexible with your time.
Whatever part-time role you choose, aside from allowing you to stack some cash, it will also come with a unique opportunity to develop new skills.
Simply log onto online job portals and get browsing to find the best and most well-paid options for you.
Want to improve your financial literacy and work towards your savings goals? Get started with Prograd today.