Jobs · 5 min read
How To Get A Student Job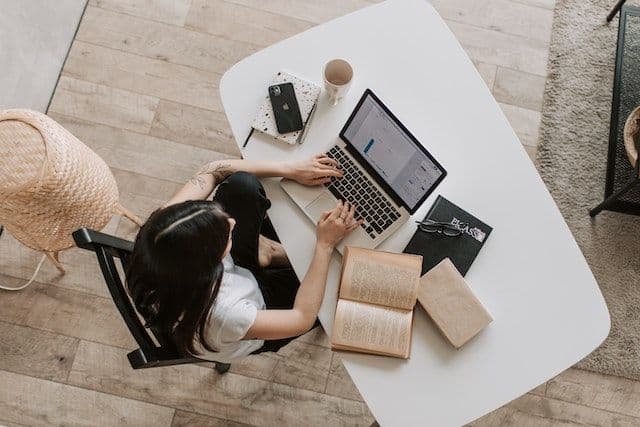 Thinking about how to get a student job can be overwhelming. As a student, finding employment is more than just looking for a job. It's finding a role that allows you to balance your studies with a busy social life. Let's be honest, those jaegerbombs aren't going to pay for themselves.
But once you find the perfect gig, a student job can be a significant milestone in your professional journey. It's not just about the cash, it's about helping you develop valuable skills and experience in the real-world. Plus, you can make connections with a network of professionals and boost your CV for life after school.
Now we know the student job scene can be daunting. But don't worry, we've got you covered. We've broken it down into simple steps to help you land the perfect job. You got this!
Ask Yourself: What Student Job Should You Apply For?
Before you start your search for a student job, take some time to think about what kind of role would suit your lifestyle best. Start by listing your skills, interests and goals to build a picture of what opportunities would align best with your character.
Next, you will need to consider what kind of job suits your student lifestyle. It is up to you to decide how many hours or days a week you can afford to work. If you have a lot of university contact hours, for example, you might be looking for something more flexible.
Digital student jobs are a great option for those looking for lighter commitments. Roles like freelance writing, microtasks or tutoring provide great flexibility.
However, if you want a more consistent income, picking up regular shifts in a bar or restaurant might be more suited.
What Documents Do You Need To Apply For Student Jobs?
If you're looking to apply to a more regular role, there are two primary documents you will need to prepare before applying for any student job: a CV and a cover letter.
Whilst your CV should list your previous work experience, qualifications relevant skills and education in a bullet-point format, your cover letter can go into more depth about why you are the perfect candidate for the job. A cover letter is a chance to show your personality, so make sure you draft something that helps you stand out from the crowd.
Remember, these documents will need to be tailored to each application. Think carefully about how you can highlight your relevant skills and how you can contribute to that specific role.
Where To Look To Find A Student Job?
If you're struggling to find a student job that suits your needs, don't forget to exploit your university's resources. Academic institutions are a treasure trove of job fairs, development workshops and career advisors.
Another fantastic place to look for employment is online job portals. These websites provide an immense range of job listings that you can tailor to your skills and needs. Whether your skills lie in copywriting, data, customer services or education, these platforms help you find the right job, and quickly.
To get started, simply set up a profile, upload your CV or qualifications and turn on your notifications to be alerted to appropriate positions.
How Do You Increase Your Chances Of Getting A Student Job?
Once you have decided what student job would suit you best, there are a few things you can do to enhance your chances.
If the job requires past experience, make sure you have set up a solid online presence including an up-to-date LinkedIn account. Not only can this help employers find you, but it can increase your scope for networking.
Next, it may be a good idea to ask your housemate if they have any time to practice interview skills. Interviews are an important part of job applications, so being prepared and confident is crucial, even before your application progresses to the next stage.
Conclusion
Finding a student job can be a competitive and daunting process. However, securing employment at University can have a positive impact on your finances and your professional journey. It's essential to assess your goals and interests to determine the best fit for you.
Whether you want a flexible digital role or a regular shift, preparing a well-crafted CV can help showcase your personality. By taking these steps, you can navigate the student job market successfully and work towards a financially rewarding future.
Want to improve your financial literacy and work towards your savings goals? Get started with Prograd today.