Jobs · 5 min read
How Can I Make £100 In A Week Before Christmas?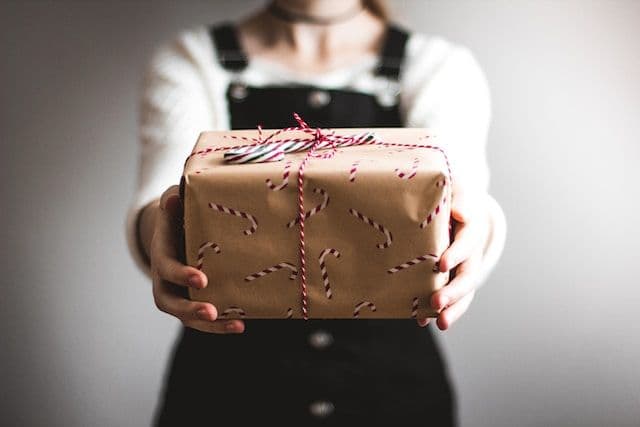 Want to make £100 in a week and don't know where to start? The festive season is upon us, and who doesn't want some extra cash to splurge on gifts or treat themselves?
If you are looking for ways to earn £100 a week before Christmas, Prograd's algorithm matches you with hundreds of opportunities to help you fill your wallet from the comfort of your home. Simply fill in our 10-second form and get started today.
Whether you're looking to score a trendy new outfit, a tech gadget, or just some extra cash to make your Christmas merrier, we've got your back.
In this guide, we'll spill the tea on how to make £100 in a week before Christmas. Let's dive in and get that dough!
Can I Make £100 In A Week Before Christmas?
£100 in a week? How do you go about doing that? After all, we all know the week before Christmas is hectic, to say the least. But don't worry - we've got your back!
To make some quick cash before Christmas, there are countless things you can do. But the best way, you ask? By signing up for online platforms like Prograd, you can get hooked up with jobs that match your timetable and savings goals.
Doesn't that sound like a great way to take the pressure off your festive gig search?
What Jobs Can Help Me Make £100 Before Christmas?
Freelance Work
Got a way with words or a knack for design? Check out freelance gigs on websites like Prograd. Businesses are always looking for content creators and designers, and you can make a pretty penny doing what you love.
Simply fill in our 10-second form and get started today.
Babysitting or Pet Sitting
Loads of people go away in the run-up to Christmas. Who can blame them, if they wanna escape to get a bit of sun? And best of all, you can profit from this!
Offer your babysitting or pet-sitting services to friends, family, or your neighbour's dog. It's a win-win situation: you earn money while helping someone out during the busy festive season.
Flip Items
Do you have stuff lying around that you no longer need? Channel your inner entrepreneur and sell them on eBay or Depop. Whether it's old clothes, vintage finds, or gadgets you no longer use, someone out there is willing to pay for it. They might make great Christmas presents, after all!
Rent Out Your Room
If you've flown the nest of your parent's house and living in a fun city, consider renting out your room. People are travelling for the season and looking for affordable places to stay. It's an easy way to make money from your extra space.
Get Crafty
Get crafty or artistic and create unique Christmas-themed goodies to sell on Etsy or at local craft fairs. Handmade candles, holiday ornaments, and custom artwork can be in demand during this season.
Online Tutoring
People always need to study during the Christmas holidays (boring, we know). But this can be great for you!
If you excel in a particular subject, then go ahead and share that knowledge. You can help students ace their exams and earn a healthy wad of dough in just a couple of sessions.
Online Surveys and Market Research
Your opinion matters! And, while it may not be a goldmine, platforms are willing to pay you for sharing your thoughts.
You'll need to fill in quite a few to get to £100, but you've got a whole week, right? Plenty of time! Trust us, it's easy money and can be done from your cosy bed with a festive hot chocolate.
Do Odd Jobs
Christmas is the season to be extra nice to your neighbours, right? Well then put your skills to work! Offer to do odd jobs like house cleaning, cleaning cars, or helping people set up holiday decorations. Post your services on local Facebook groups or community bulletin boards to find potential clients.
Conclusion
Making £100 in a week before Christmas might seem like a challenge, but with a little hustle and creativity, you can absolutely do it. You may just need to get a little creative.
Embrace the gig economy, sell your old stuff, offer your services, and get crafty - there are tons of ways to fatten your wallet for Christmas. Time to get that cash and sleigh the festive season!