Jobs · 4 min read
How To Make Money Fast Before Christmas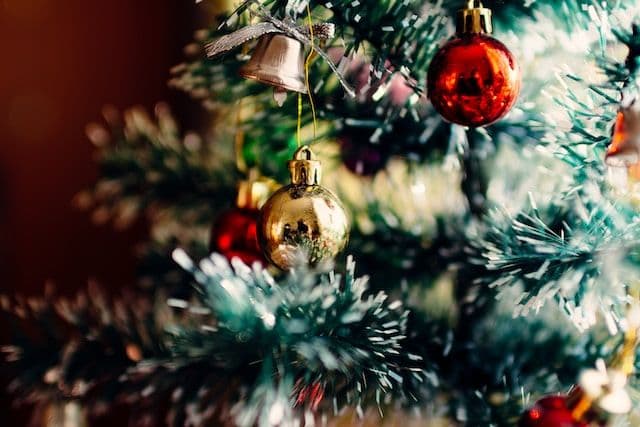 Yep, it's that time of the year again! Christmas vibes are in the air, you're getting all cosy then, whoops. You check your bank account. Oh no! But fear not, stick with us and we'll dive into how to make money fast before Christmas.
Because, let's be real, we all want those extra gifts, that banging Christmas party outfit, or a well-deserved break from studying.
If you are looking for ways to earn some fast cash from home, Prograd's algorithm matches you with hundreds of opportunities near you. Whether you want to earn, save, borrow or get discounts. Simply fill in our 10-second form and get started today.

How Can You Make Money Fast Before Christmas?
While we'd all love to grow a free money tree, like it or not, you're gonna need to hustle to get the cash you want.
So, if you wanna make money fast during the festive season, our top tip is to get a hustle or side gig to rake in that extra cash.
Luckily, this is where platforms like Prograd can help you out. Prograd can hook you up with a steaming batch of the best hustles and side gigs around. They can make sure to fit you with something that fits your timetable and makes sure you meet your festive saving goals.
Simply fill in our 10-second form and get started today.

What Jobs Help You Make Money Fast Before Christmas?
Online Side Hustles
We're the generation of the internet, and it's a goldmine for quick cash.
Consider freelancing, or even taking online surveys. You can offer your graphic design, writing, or web development skills and stack some sweet moolah.
Flipping and Thrifting

Love hitting vintage shops? Try flipping those hidden treasures. Buy low, sell high on platforms like eBay, Vinted, or Depop. Plus, you might find an epic Christmas party fit in the meantime. Win-Win! Now that's one way to make money fast.
Babysitting, Pet Sitting, and House Sitting
Lots of people go away in the festive season, and they're willing to pay for it. Offer your services as a babysitter, pet sitter, or house sitter. You can find gigs on local apps or good old-fashioned word of mouth.
Get Creative
If you've got some mad creative skills, get crafting! Sell homemade crafts, art, or custom Christmas cards on Etsy. Your unique creations can make the perfect Christmas gifts, too. And making handmade gifts can save you a lot of cash in the festive season!
Tutoring
If you're a whiz in a particular subject, lend your expertise and offer tutoring services to students who are struggling.
Lots of people need to study during the Christmas holidays, so you can help them out with homework or test prep and make money fast! Ace those grades and rake in the cash. Just make sure you get all your work done in the meantime!
Seasonal Retail Jobs
Most retail shops are on the lookout for extra help during the holiday rush. Simply check online platforms like Indeed, or just pop into local shops with your CV. It would be best if you help out somewhere that's nearby to avoid any horrible cold commutes.
And, if you snag a seasonal gig, you may even be able to score some employee discounts to do some serious Christmas shopping.

Delivery Driver
Local restaurants and shops often need extra delivery drivers during the holiday season. Check out if there are any openings in your area. As long as you're a good driver, the tips can add up fast.
Hospitality Helper
Similarly to shops, hospitality places are also desperate for little helpers in the run-up to Christmas.
Bars, restaurants, that kind of thing - they'll certainly appreciate your help if you have the time. And these jobs often have great tips involved too - people get pretty generous at Christmas time after all!
Conclusion
Remember, we all wanna make money fast before Christmas. But it's important to manage your time and prioritise self-care. The last thing you want is to burn out and ruin the festive season!
If you keep this in mind, you should be able to make it rain (money, not snow) and still spread all that Christmas cheer!