Jobs · 4 min read
Easy Ways To Make Money Fast Before Xmas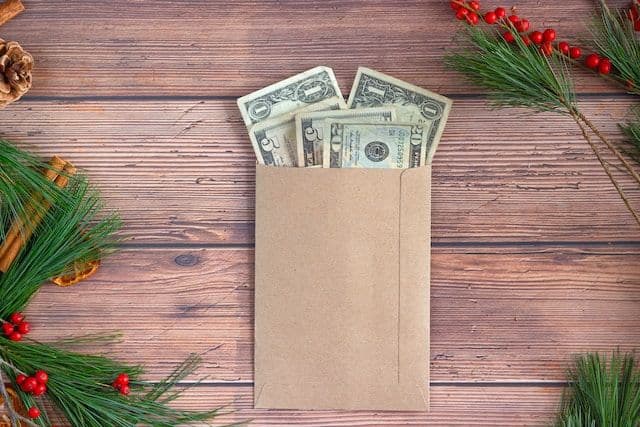 Want to make money fast before Xmas? Christmas is just around the corner, and we all know how it can put a major dent in our wallets.
If you are looking for ways to make money fast before Xmas, Prograd's algorithm matches you with hundreds of opportunities to help you fill your wallet from the comfort of your home. Simply fill in our 10-second form and get started today.
Whether you're saving up for the trendiest gifts, planning a festive trip, or just want to deck the halls with more cash, we've got your back with some easy ways to make money fast before Xmas.
What Jobs Can Help Me Make Money Fast Before Xmas?
Get Your Side Hustle On
Embrace the gig economy! Sign up for platforms like Prograd to find side hustles that fit your timetable and festive savings goals. You can make some easy extra dough, and you might even enjoy it!
Simply fill in our 10-second form and get started today.
With these platforms, you can be sure to show off your skills and make money fast while you're at it!
Clean Up Your Closet
Time for a wardrobe cleanse! Go through your clothes, shoes, and accessories. You'll be surprised by how much stuff you've outgrown or haven't worn in forever.
Snap some pics and list them on Vinted or Depop. One person's trash is another person's trendy treasure. Now that's one way to make money fast before Xmas!
Online Surveys and Market Research
Put your opinions to work! Sign up for online survey websites where you can get paid to share your thoughts and complete simple tasks.
Market research companies are always on the lookout for consumer feedback, and they're willing to pay you for it.
Babysitting or Pet Sitting
Love kids or animals? Offer your babysitting or pet-sitting services to friends and neighbours. It's a fun and rewarding way to make money fast and spread holiday cheer.
Food Delivery
If you've got a car, bicycle, scooter, or even a pair of trusty trainers, consider signing up for food delivery services.
You'll be the hero of hungry folks and your bank account will definitely thank you!
Sell Handmade Crafts
Are you a creative genius? Craft unique, personalised holiday gifts and sell them on platforms like Etsy.
Handmade candles, custom jewellery, or quirky festive decorations - the possibilities are endless. Unleash your crafty side!
Participate in Festive Markets
Many cities host festive markets or craft fairs leading up to Christmas.
Rent a booth and sell your products in person. It's a fantastic way to connect with your community and make some extra cash.
Do Odd Jobs
The run-up to Christmas is hectic for everyone, so everyone is always grateful for a little extra help!
Try posting your services on local Facebook groups or community bulletin boards to find potential clients. You can offer to do stuff like clearing snow, cleaning people's cars, and putting up festive decorations. That kinda thing.
Offer Online Tutoring
If you're an expert in a particular subject or skill, become an online tutor. These days, online platforms offer an easy way for you to teach, mentor, and earn some extra money fast, all from the comfort of your cosy sofa.
Mystery Shopping
Get paid to shop? Yes, please!
Sign up for mystery shopping companies to be reimbursed for your purchases and receive extra cash for providing feedback on your shopping experience.
Rent Out Your Space
If you want to make money fast before Xmas and have an extra room or even a spare sofa, consider renting it out - especially if you live in a city that's popular with tourists. Travellers are always on the lookout for unique accommodations, and you can cash in on their wanderlust.
Conclusion
Remember, making money fast takes a bit of hustle, but it's totally doable, even before Christmas.
Use your unique skills and resources to your advantage, and who knows, you might just end up with some extra jingle in your pocket to make this festive season unforgettable. Happy holidays? More like happy hustling!