Jobs · 5 min read
Remote Jobs For University Students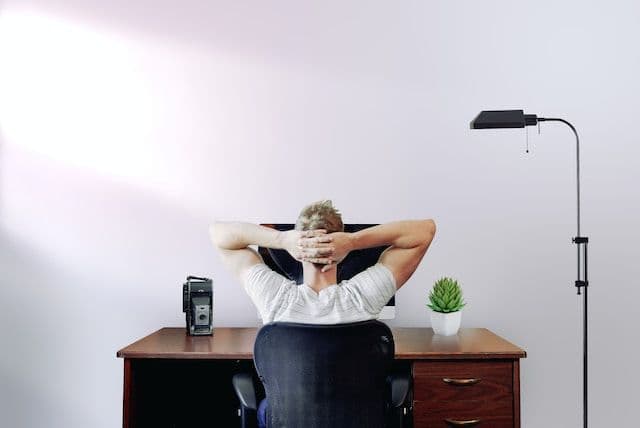 It's no surprise that a lot of university students are after a remote job. After all, they're busy bees. Students have lectures, coursework, clubs, and (ofc) mega drinking sessions to think about. Who wants to bother commuting into a job on top of all this?
Remote jobs offer university students the perfect way out. A way to work, bolster their resumes and earn money without sacrificing time to do any boring commuting. Is that ideal or what?
If you need some help looking for a remote job, Prograd's algorithm matches you with hundreds of opportunities near you. Simply fill in our 10-second form and get started today.
What Are Remote Jobs And Why Get One?
You've probably heard of a remote job, but in case you haven't, let's quickly clear this up.
A remote job doesn't have to be done from an office. In other words, it can be done from a location of your choice. This means you can work a remote job without even needing to step out your front door. Imagine!
Well, actually, you don't have to imagine. We're here to give you ideas for remote jobs so you can go ahead and get one yourself!
Not only do remote jobs provide great flexibility, but they also enable university students to gain valuable work experience. You heard us right, not only will you get cash flowing in, but you'll learn some useful skills too!
What Remote Jobs Are There For University Students?
If you are looking for a new role this term, Prograd's algorithm matches you with hundreds of opportunities near you. Simply fill in our 10-second form and get started today.
Need some inspo in the meantime? Look no further...
E-Commerce
Have a knack for updoing or making items? Online marketplaces like Etsy or eBay allow students to sell handmade or vintage items, art, and the like.
Remember, work doesn't have to be dull and uncreative. This can be an enjoyable way to turn a hobby into a source of income!
Transcription
As a transcriber, you'll basically be a professional typist. So, unsurprisingly, you've gotta be good with a keyboard!
In this job you can choose how many hours you work, making it perfect for any busy university student.
Data Entry
It might not be the most intellectually stimulating, but data entry is a steady source of income for students. So, if you have a talent for handling large amounts of data and information, why not check it out?
Tutoring
Tutoring is defo something you should have a long hard think about. Partly because it can teach you great communication and teaching skills. But also because it can earn you a pretty penny!
You heard us right. Tutoring skills are so in demand you can afford to charge highly if you're any good. This makes it a fantastic option for university students.
Content Writer
Spent all day writing for your university work and still thirsty for more? Well, here's an idea for you - become a content writer!
This could involve trying your hand at producing blog posts, articles, website copy or social media content. These kinds of remote part-time jobs are abundant in the digital world. Plus, it'll nurture your creativity and writing skills.
Customer Service
Loads of companies hire remote customer service staff. This role involves assisting customers via email, chat, or phone calls.
It can be a pretty easy gig for students because it doesn't require any specialised skills. All you need is a comfy spot to sit, a phone or laptop, and a good Wi-Fi connection!
Computer Programmer
How are you at computer coding? Reckon you're good enough to turn it into a remote job? You could become a web developer, a systems engineer, a systems analyst, blah blah. Lots of computer-y type jobs, you get the gist.
Any of these jobs can be done remotely. And, if you're a university student looking to train as a coder, this will give you a nice bit of work experience to slap on your CV.
Conclusion
There, how's that for a little remote job inspo? They're all great options, and none involve dragging yourself onto crowded public transport to get to an office. Phew!
So, if you're a university student looking for a job, we hope this list has put your mind at ease. Any of these remote jobs will offer you a flexible and fulfilling career. And finding them is just a coupla clicks away!