Jobs · 4 min read
Remote Part-Time Jobs In The UK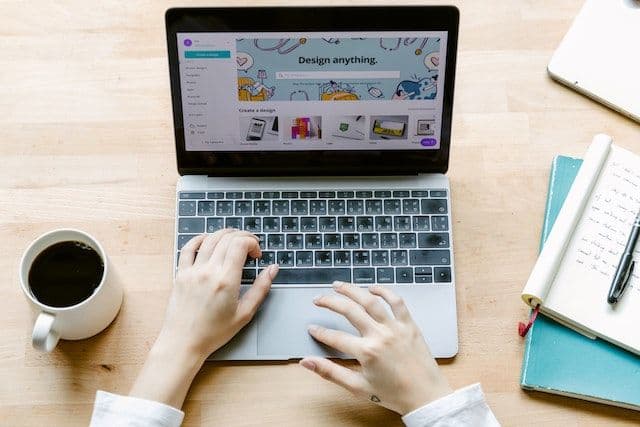 In a post-Covid world, remote part-time jobs have become more popular than ever before. There's no longer a need to drag yourself onto a crowded tube and into the office.
Need a little inspo? No problem. Here, we break down some of the most popular part-time remote jobs in the UK.
What Part-Time Remote Jobs Are Available In The UK?
Social Media Work
You may love flicking through social media, but have you ever thought of using it to earn an income? Because social media is a key part of marketing, there are plenty of remote part-time roles in this space.
Becoming a social media manager will develop valuable digital marketing and data analysis skills. Particularly if you're interested in the marketing industry, this would also be a great addition to your CV.
Virtual Assistant
Businesses of all shapes and sizes rely on virtual support, meaning there is a high demand for virtual assistants (VAs). In fact, VAs help companies manage emails, conduct research, schedule appointments and maintain databases.
This job allows people to work flexible hours. Also, it can help them develop great communication and organisational skills. Another CV tick!
Graphic Designer
For anyone with a creative spark, dive into the world of graphic design! These jobs are highly valued by businesses because of the increasing need for visually appealing content.
If designing brands and assets for websites or social media sounds appealing, this is certainly the remote job for you.
This part-time role gives you the opportunity to showcase your creativity. Don't be afraid to have a little fun with it and pursue projects you're passionate about.
Online Tutor
There is a wealth of remote opportunities for anyone thinking of becoming an educator. Just sign up for an online platform that can connect you with students in your specialised subject.
Online Researcher
Organisations are always on the lookout for part-time remote researchers. Specifically, this will involve conducting market research, gathering or analysing data, and compiling reports.
As this is all done using online tools and databases, part-time workers can earn cash as a researcher from the comfort of their own sofa!
This part-time job would be perfect for anyone suited to analytic and critical thinking.
Content Writer
If you're a whizz with the keyboard, this is the perfect part-time role.
These kind of remote part-time jobs are abundant in the digital world. So, why not try your hand at producing blog posts, articles, website copy or social media content?
Occasionally, this job allows people to work on a freelance or piece-by-piece basis. Either way, it will allow you to nurture your creativity and showcase your writing skills.
Where Can You Find Remote Part-Time Jobs In The UK?
Gone are the days of trudging around and handing in your CV in person. If you want a remote part-time job, you'll just need to surf the web to find one.
The most effective way of doing this is having a look at online job portals. These are designed to advertise a number of suitable remote part-time jobs based on your skills.
By using online job portals, you can find the best remote part-time role for you.
Conclusion
As the job market evolves, the world of remote work isn't going anywhere. So, why not take advantage of this? A remote part-time job may be just the thing for you.
Any of these jobs will provide you with the opportunity to work from home whilst earning an income. But besides their convenience, these roles will also develop valuable lifelong skills.
So, if you're looking for a flexible and fulfilling career, just turn to the web to find the best remote prospects for you.