Jobs · 5 min read
What Student Job Can You Do From Home?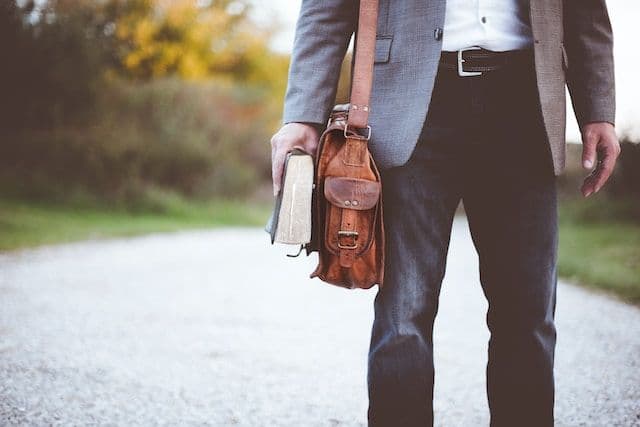 Any student knows the feeling: your days are filled with lectures, you have piles of reading to do, and, of course, lots of pub sessions to attend. Getting a student job on top of all this might seem like just too much!
Unfortunately, any student will also be familiar with the sight of a rapidly draining bank account…
Whether you want to hear it or not, as a student, you might need a job to stay financially afloat. Luckily, a student job you can do from home, or a remote job, may provide the perfect answer.
What Are The Advantages Of Students Working From Home?
As a student, the idea of a job probably conjures up the image of working in a pub or restaurant. Whilst this kind of work can be a good solution to your money issues, it's not always the most student-friendly.
Students need a job that can be flexible around their studies. Yes, earning cash is great, but you still need to hand your work in on time! No lecturer will appreciate you missing their classes so you can work shifts…
If you want a student job, it needs to fit around your university schedule. Luckily, working from home is the perfect way to do this!
It means you could work whenever suits you, be it weekends or evenings. You could even just fit in a couple of hours of work wherever you can during the day. Sounds pretty good, right?
Student jobs that can be worked from home can also teach super valuable skills. There may even be jobs that can help you get into your chosen industry. For example, if you want to go into journalism, why not consider jobs that allow you to do some freelance writing?
Fortunately, there is a huge array of remote jobs available to students. Whatever your interests and capabilities, you can be sure there's a remote student job out there for you!
What Student Jobs Can Be Worked From Home?
There are plenty of remote jobs out there that would be great for students. But if you're struggling, we've compiled a list of some of the best jobs to work from home.
And, if you'd like a little more inspiration, why not sign up for platforms that can partner you with the perfect job? Job sites exist to assess your financial and personal needs to suggest jobs that will help achieve your goals.
Content Writing
Funnily enough, the Internet is useful for more things than surfing the web for clothes and watching YouTube. In fact, it provides the perfect place for students to start building up their writing skills!
Plenty of companies have online platforms that need content. As a freelance writer, you could produce articles, website copy, blog posts, and even social media content
This job is perfect for any student that's a whizz with the keyboard.
Social Media Managament
As a student, you may use social media to post about your (doubtless crazy) nights out. But actually, social media can open a door to a fantastic remote student job.
Social media is useful for a lot more than scrolling through your friends' pics. Today, it's a key part of marketing. As such, by becoming a social media manager, you can develop valuable digital marketing and data analysis skills.
Especially if you're thinking about working in the marketing industry, this would look pretty great on your CV.
Graphic and Web Design
Do you have a creative streak? Then you may be useful to the world of graphic design. Companies will pay handsomely for remote workers who can produce visually appealing content.
This may involve designing web pages, brands or assets for websites or social media pages. As such, this remote job gives you the opportunity to show off your creative flare!
Online Tutor
Always coming top of the class at a certain subject? Well, have you ever considered teaching it?
If not, now may be the time!
Tutoring is an excellent remote job for students. Particularly if you're a star at science, languages, or maths, you'll be in high demand for your abilities as a tutor. Happily, this means you can earn a pretty penny for your services.
Besides the fantastic communication skills, this job will also give you valuable teaching experience.
Conclusion
The digital age has opened up a fabulous array of opportunities for remote student work. For most of them, all you need is a laptop (or even phone), a good Wi-Fi connection, and a little dedication!
If you choose the right remote job, you should be able to balance work with all the student fun you want! And not only will your bank account thank you, but it can be a mega CV booster.
So, what are you waiting for?
Want to improve your financial literacy and work towards your savings goals? Get started with Prograd today.