Jobs · 5 min read
What Kind Of Jobs Are Good For University Students?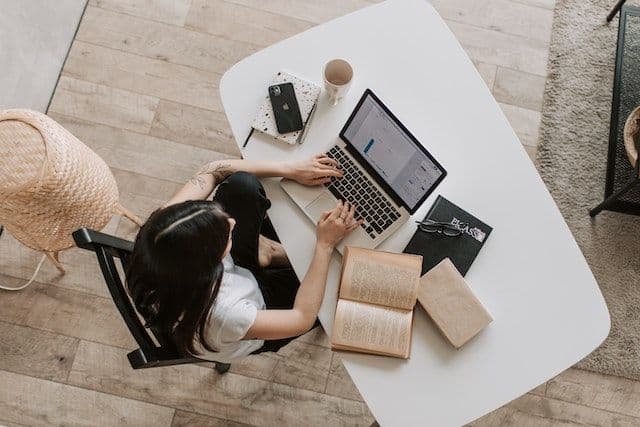 University can be expensive. Between nights out, taxis and Jaeger bombs, you might be asking yourself: How can I afford this? This question points to a pretty obvious answer - look into getting a student job.
Why Is It Important To Have A Student Job At University?
You may dread the idea of getting a job alongside your studies. Will it stop you from having time to get your university work done? Will it mean having less spare time at the weekend to go out with friends?
But actually, a student job can help you develop new skills, meet new people, and earn extra cash. Not to mention, it won't harm your CV to build up some handy employment experience.
What Good Part-Time Jobs Are There For University Students?
As a student, you will likely only have time to keep a part-time job due to your studies.
So, what are some of the best part-time jobs for university students?
Retail and Hospitality
It's for good reason that jobs in retail and hospitality are very popular among students at university.
A job in a shop, cafe, or restaurant can comfortably accommodate university study commitments. Any of these roles will also provide valuable teamwork and customer experience.
So, if you're looking for this kind of student job, why not start close to home? There will be plenty of retail and hospitality jobs available on-campus.
Tutoring
Have any subjects you're a star at? Why not tutor! Not only does tutoring provide a valuable service to others, but it will also develop your teaching and communication skills.
Tutoring can be done easily via the comfort of Zoom or Skype and is a highly flexible student job. Additionally, as a more specialised role, it can likely earn you a nice chunk of cash - as long as you know where to look!
Online Work
If working in person isn't for you, you can surf the web to find some fantastic online student jobs.
Part-time writing or designing is a great option for university students wanting to maximise their income and remain flexible with their shifts.
Check out companies in industries such as graphic design or journalism. They're always on the lookout for part-time workers to produce content for them.
What Side Hustles Are Good For University Students?
Part-time jobs are fantastic for students to have alongside their studies. But for any wanting even more flexibility around their university timetable, why not pick up a side hustle?
In today's online world, there are tons of opportunities for students to pick up some extra cash, without working shifts.
Need some inspiration? Look no further:
Upcycling and Reselling
You are bound to have clothes and items gathering dust in your bedroom. So, why not tap into your creative side and give them a new lease of life?
Revamp and sell any unwanted clothing, furniture or other items to turn a tidy profit. This can be done on easy-to-use platforms such as Etsy, eBay or Vinted.
User Tester
For any analytical minds out there, becoming a user tester is a fantastic way of earning extra cash. In this role, you will provide companies with feedback on their websites and apps. This will involve testing things like usability and functionality.
This can earn you anything from £8 to £20 per test and can be done from the comfort of your sofa!
Transcribing
If you're a wizard with a keyboard, this is the university side hustle for you.
Professionals such as journalists or podcasters always require accurate transcriptions of audio or video files. This task is simple and will allow you to earn as much cash as you'd like.
Surveys
Market research companies are always on the lookout for candidates to participate in surveys.
Simply sign up to a reputable site, and get going. Surveys don't pay very much (sometimes as little as £1 a piece) but this can add up with a little dedication.
Conclusion
As a university student, you may view a job as taking things away from you - namely your free time. But actually, the right student job can give a lot more than it takes away.
A part-time student job is a great way to meet new people and build up your experience. Alternatively, side hustles are an ideal way to earn on a flexible schedule and build new skills.
Not to mention a job will be a huge help in relieving the financial pressure of being a student. So, why not get out and try any of these fantastic employment options?
Want to improve your financial literacy and work towards your savings goals? Get started with Prograd today.