Jobs · 7 min read
What Wage Can A Student Earn Per Hour In The UK?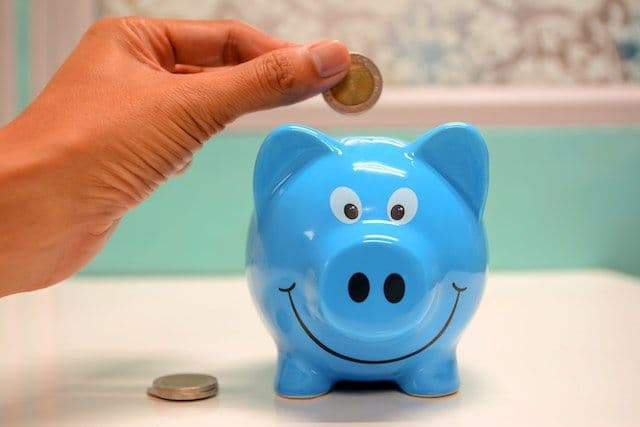 Earning a wage at university can help curb the cost of student life.
University is so many things. It's a stepping stone to greater opportunities, it's a place to make lifelong friends, and it's also just a lifestyle.
And if you know anything about lifestyles, they can be rather expensive. That's why a lot of students work while they study. It's hard to maintain a diet of energy drinks, Jagerbombs, strobe lights, unhealthy foods, and the countless other uni staples we have to budget for every month.
Striking a balance between academic responsibility and financial stability can be hard. However, picking up a part-time job alongside university studies can help.
Common part-time roles include baristas, shop assistants, bartenders and retail associates. Whilst these will follow UK national wage guidelines, a student's hourly earnings are dependent on a variety of other factors.
What Is The Minimum Wage In The UK?
Before any student starts working, it's important they know how much they can expect to earn.
Of course, there is a minimum wage mandated by the UK government. These rates are determined by age, and no worker can legally be paid less than this figure.
According to gov.uk, the minimum wage per hour is as follows:
23 and over: £10.42
21 to 22: £10.18
18 to 20: £7.49
Under 18: £5.28
Apprentice: £5.28
Anybody over the age of 23 will earn the national living wage. This figure varies by location and is usually higher than the minimum wage.
How Is The National Living Wage Calculated?
The national living wage is calculated by adding up the cost of food, rent and transport in an area and then dividing it by the average working hours.
Students should research the living wage of the area they are planning to be employed in, to align their expectations with local salaries. Maybe it's best to take into account things like inflation and how that affects the cost of living versus the 'living wage.'
While these figures can provide insight into the minimum earning potential for students, various other factors can help maximise their income.
Where Can Students Find Jobs With Higher Wages?
For in-person jobs, you're sadly looking at jobs that are almost exclusively minimum wage jobs. These are jobs like hospitality, customer service, retail, etc. Of course, this isn't to say that there aren't jobs out there for students that exceed minimum wage. The best thing you can do with these types of jobs is to take advantage of certain aspects of the profession. Some of these jobs will offer higher wages for working weekends, night shifts, public holidays, etc. It's best to ensure this is the case beforehand by checking your contract or asking during your interview.
If a student is looking for higher-salaried work, it might be worth thinking outside of the box. Take tutoring, for example. Students can expect to earn anywhere from £15 to £30 per hour to tutor, as the role requires specific knowledge and qualifications.
Working on a freelance basis can also offer higher wages. Numerous online side hustles can earn a healthy extra wad of cash. Job platforms that compare roles are a great place to start, as they can help students find jobs that pay more.
However, it's important to note that while these roles may have a higher hourly rate, the income is likely to be less regular. It's a catch-22 where there's a higher reward, but the frequency of the opportunity can be far lower.
How Can A Student Maximise Their Salary?
Aside from the role itself, there are a few factors that may influence the salary a student can earn:
Industry, Skills, and Experience
Students can earn more depending on the industry they choose to work in. Certain industries, such as finance or technology, will require specific knowledge and qualifications but are likely to pay much higher.
Researching skills that are more in demand and upskilling in them can be a great way to maximise earnings. Looking for online courses can be an easy way to learn a new skill and get paid for it. And we are all well aware that there are endless courses out there on just about everything, so you'll never have a hard time finding what you need and a lot of them are free!
Wage Vs Cost of Living and Location
Working in a city will mean part-time wages are relatively higher than those in the countryside. This shouldn't be surprising, considering the cost of living is vastly different between the two. Because of this, choosing roles that are more central in a city will likely inflate a worker's wage.
Whilst general location will not be something a student can control, understanding the local cost of living can help with overall financial stability.
Additional Benefits
Students should also consider the benefits and perks offered by employers. Many employers will offer employee discounts, paid holidays and flexible schedules.
Whilst this may not increase the hourly rate, it will be sure to save extra cash elsewhere. Looking at the package as a whole is just as important as looking at the hourly rate.
One thing students should keep in mind is that the kinds of jobs they'll be able to get might not necessarily offer these kinds of additional benefits. Student jobs are usually jobs that are basic in nature and aren't overly demanding. As a result, they're usually not the types of jobs padded with benefits.
Conclusion
There are so many different factors that contribute to hourly earnings for a student job. It's up to you to take a look at all these factors and understand what kind of earning power you have and what opportunities await you.
Try to use online job platforms to leverage a higher-paying job. Or, speak to employers about a flexible working arrangement so you can manage more shifts per week.
Alternatively, maximise your hourly earnings by setting up a side hustle to fit around your studies.
Ultimately, the best student job will combine your academic commitments with your financial needs. That's not always easy to find, so don't strain yourself looking for the 'perfect job.' Instead, search for the best job for your circumstances.