Jobs · 5 min read
What Are Good Part-Time Jobs For University Students?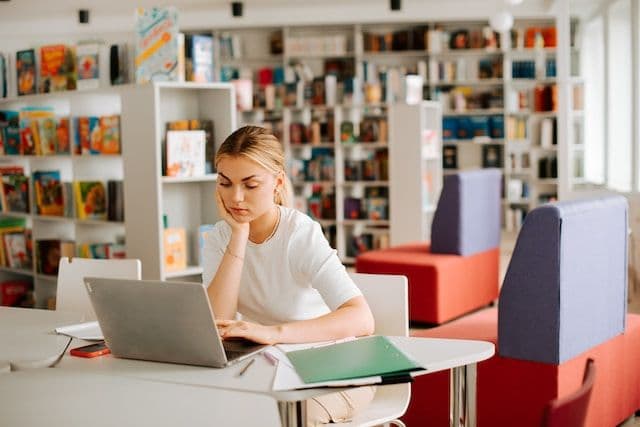 This may come as a shock to you so just hold onto your hats. Being a university student doesn't just mean toiling away in the library and letting loose at the bar. You may actually need a part-time job to afford all those rounds of pints and drunken takeaways.
Shocking! We know. But university is expensive - that's lesson no.1 you'll learn as a student.
So, let's get the ball rolling with some part-time student job inspiration.
If you need some help looking for a part-time job, Prograd's algorithm matches you with hundreds of opportunities near you. Simply fill in our 10-second form and get started today.

What Good Part-Time Jobs Are There For University Students?
Time to get comfy because have we got a list of part-time student jobs for you!
Just go grab a cup of tea, a snack, and your best thinking face. This is all you need to decide what the best part-time student job is for you.
Hospitality
This has gotta be the most obvious part-time job for uni students. It's a classic! And why shouldn't it be? Working in hospitality offers flexible hours, with evening and weekend shifts available. Tips can be pretty good too. Nice.
Students can also learn customer management skills and how to work in a stressful environment. Trust us, this will get you nice and prepared for the big working world!
Delivery Driver
Fancy yourself a mini Jeremy Clarkson and like to whip around those corners? Just joking! If you want to become a delivery driver you (ofc) need to be very sensible behind the wheel.
All jokes aside, this is a really good one to consider. Companies like Amazon, UPS, and DPD are always on the lookout for delivery drivers. Particularly if you've brought your car to university, this is a great gig for students.
Tutoring
Maybe you always got an A* in a certain subject but never thought anything of it. Well, perhaps you should consider teaching it.
Becoming a tutor as a university student can reinforce your subject knowledge and develop your communication skills. And it pays well so your bank account will defo thank you!
Event Worker
Lots of agencies provide the staff needed for big events like weddings, anniversaries, parties, that kinda thing. Just think, these events need caterers, cleaners, security, organisers - the list goes on.
As a university student, working as an event staff is perfect because of how flexible it is. You'll only be needed when these events are on, so can choose how much you wish to work.
Campus Jobs
If you're looking for a part-time job as a university student, the solution may be just a stone's throw away. Positions in libraries, cafes, admin offices and so on offer jobs that are flexible to student schedules.
And just think, no annoying commute to work! Your part-time job could be right at your doorstep. Ahh, ideal.
Retail
Working in retail is another staple option for students. Especially if you go to university in a city or large-ish town, there will be tons of shops needing part-time workers.
Retail jobs can comfortably accommodate university study commitments. And they'll provide valuable teamwork, time management and customer experience.
Research Assistant
If you're pursuing a degree in a research-intensive field, consider becoming a research assistant. University staff often hire students to assist with projects like data analysis or lab work.
This can provide hands-on experience and potential references for future opportunities. This is a seriously useful thing to get out of a part-time job.
Digital Worker
If you've got marketable skills like writing, graphic design, programming, or social media management under your belt, listen up! In a post-Covid world where remote jobs are plentiful, why not get a part-time gig online?
These jobs are soo ideal for uni students because they can be done from home. And we all know how lazy students can be - jokes! But still, it's pretty handy as it can help you make time for all the studying and partying you want.
Conclusion
You may dread the idea of getting a job as a university student. Will it distract you from getting all your work done? Will it mean having less time at the weekend to go out with your mates?
Well, that's the beauty of a part-time job! You can have time to do your studies, earn an income, and retain that infamous student life. Just as long as you choose the right one, there's no reason why this shouldn't be possible.
If you need some help looking for a part-time job, Prograd's algorithm matches you with hundreds of opportunities near you. Simply fill in our 10-second form and get started today.