Jobs · 7 min read
What Are The Best Paid Graduate Jobs In The UK?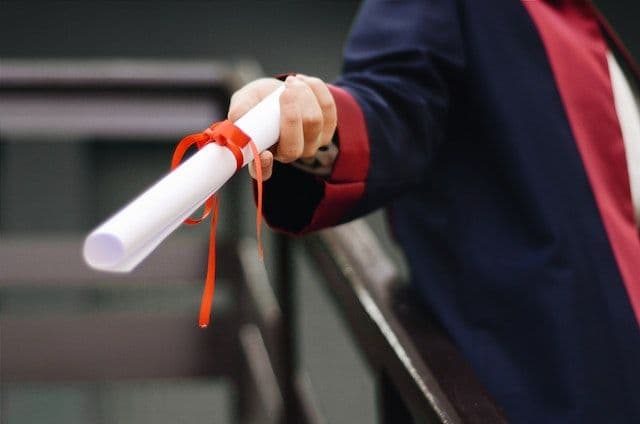 Graduating is a euphoric feeling. Knowing that all your hard work has finally paid off and you've earned that degree from whichever university you attended. But now comes the hard part, getting a job with that degree. It begs the question, what are the best-paid graduate jobs in the UK?
If you are looking for a graduate job, Prograd's platform has hundreds of roles available to kickstart your employment journey. Check them out here.
In this article, we're going to take a look at some of the best-paid graduate jobs in the UK. You're going to get an idea of the salary they offer, what your responsibilities and duties might be, and more. So, let's get started!
The Best Paid Graduate Jobs In The UK
Let's dive into the many amazing best paid graduate jobs in the UK:
Trainee Recruiter
Average salary: £26,449/annual
A trainee recruiter is a vital player in major companies. A trainee recruiter is responsible for assessing a company's operational needs and then finding and screening potential candidates.
Once they've successfully found and screened candidates, they bring forth a list of their best candidates to the company, which they will use as a list of potential hires.
A trainee recruiter can work internally as part of the HR department for a separate company or as a lone individual. Of course, since you're entry-level, you'd want to work for a company in some capacity to prove your abilities and gain a track record.
The responsibilities of this job include reviewing resumes, conducting interviews, following up on references, matching candidates with employers, and more.
Graduate Sales Engineer
Average salary: £34,576/annual
A graduate sales engineer sounds more intimidating than it actually is. This job requires you to understand consumers, their needs and then adapt them to existing products, services, and equipment to motivate sales.
Usually, this job means working in companies that are brought in to help a corporation with their sales cycles. This can last months or even years.
There are numerous ways this work can play out. For starters, you could be investing a lot of time and energy in getting a single large-scale sale. Alternatively, a sales engineer and team will tailor sales pitches and products over numerous iterations with meticulous attention to detail.
Finally, you might be the lead on a project at first, getting the customer account off the ground and stable before handing it off to another engineer. It's a very interesting and exciting job that requires a bachelor's degree in either a scientific or engineering field.
Trainee Accountant
Average salary: £35,000/annual
The job of a trainee accountant usually means preparing and auditing a company's financial accounts while also collecting raw financial data. This is an important job and a great stepping stone to other areas of accounting, which can pay extremely well.
This entry-level position means analysing payment receipts, debits, credits, etc. In all honesty, the bulk of the job is running around collecting, organising, and formatting data to ensure it's accurate, complete, and easy to understand.
One important thing to understand about being a trainee accountant is that you will work very closely with a supervisor, and this has tremendous benefits for a future accounting career.
By being attached to someone more experienced, you are gaining immensely valuable skills and getting an on-the-job education about being an accountant. It also doesn't hurt that they might remember you and your skills, which can help you advance easier.
Software Developer
Average salary: £37,000/annual
Thanks to a shortage of skills in the Information Communication Technology sector, salaries in this profession have gone up by an impressive amount. There are over 100,000 jobs needing to be filled in this space, and they're ready to hire. This isn't just major corporations like Amazon but also the smaller tech companies needing new talent.
Getting a job as a software developer means starting as a Junior Developer. But the good news is that progression in this career can happen extremely quickly, meaning more money and more responsibilities. Some of these jobs start at £45,000, making this the career you should be looking into.
Petroleum Engineer
Average salary: £38,239/annual

This is a job we'd be wary of due to the changing attitude and use of petroleum and natural gas. These industries will not disappear, but jobs over time will become harder to find. So, get in while you can. A petroleum engineer specializes in the extraction process of oil and gas. This means finding sources of both resources, evaluating sites, designing extraction and transport facilities, and operating them.
A young graduate with maths and science-related degrees has a leg up when it comes to getting a job in this field. An engineering degree is a basic requirement for the position, and if you have a post-grad degree in petroleum engineering or chemistry, you might even be able to get more money.
Trainee Solicitor
Average salary: £43,907/annual

For those who've studied law, a trainee solicitor is someone who provides clients with legal advice but doesn't represent them in court. Essentially, you're guiding clients through the legal system based on their situation, taking questions, and providing answers and advice. Most of this job boils down to research in terms of precedent and relevant case law.
To get a job as a trainee solicitor, you need to complete your degree, pass the Solicitors Qualifying Examinations (SQE) assessment, and complete a minimum of two years of qualifying legal work experience. You can work as a solicitors apprentice or paralegal.
More often than not, trainee solicitor works for numerous organisations to gain better connections that might help them as a solicitor in the future.
Conclusion
If anything should be taken away from this article is that there are a lot of great opportunities out there. These are among the best paid graduate jobs in the UK, but they're not the only ones out there.
So don't be afraid to look on platforms like LinkedIn, Prograd, or Indeed for job opportunities that suit your skills and location. It's time to put that degree to use and secure your future.