Jobs · 5 min read
What Are The Best Part-Time Jobs For University Students With No Experience?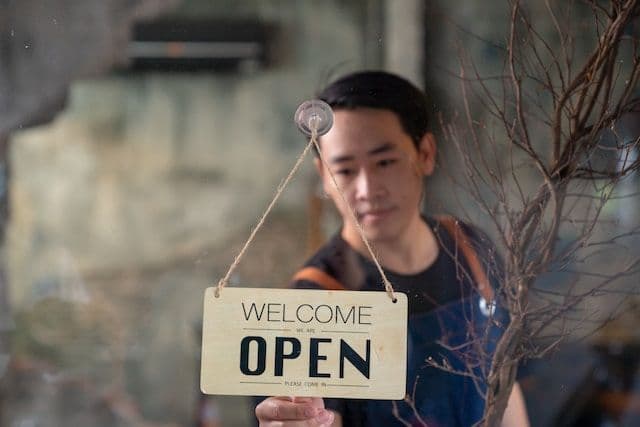 Picture the scene - you're enjoying life as a university student. Life can be fun, right? You're probably enjoying lots of trips to the pub, and indulging in lots of takeaway pizza. Then you get a thump back down to earth as you check your bank balance. The horror! You realise you're closing in on your student overdraft. Time to buckle up and get a part-time job.
If you are looking for a new role this term, Prograd's algorithm matches you with hundreds of opportunities near you. Simply fill in our 10-second form and get started today.
But oh no - what if you have no experience?
Can You Get A Part-Time Job With No Experience?
Okay. So you've realised that you need a student job, but you don't have any experience. Urgh - is this gonna be a spanner in the works?
Luckily, we have the answer to this - no! Not having work experience doesn't mean that you won't be able to get a part-time student job.
Of course, not having experience can make things a little trickier. Some employers prefer hiring people who have references to recommend them. But this isn't always the case.
Plus, when you're in university, it isn't like you'll have a job as a lawyer or a banker. Part-time jobs are normally a little more relaxed and low-key.
A proper full-time job might be a little more picky about experience, but a student part-time job? Don't sweat it. Things are usually pretty relaxed.
What Are The Best Part-Time Jobs For Students With No Experience?
If you don't have any experience, this will be your first ever job. Exciting! From us to you - welcome to the big working world!
Now, you're probably wondering what kinda part-time job will suit you best as a student without experience. But having no experience doesn't mean you shouldn't get the job you want.
Just make sure it's something with a flexible schedule so you can keep on top of your university studies. And it shouldn't be anything too complicated - this is your first rodeo after all!
But don't worry, we've gotcha covered.
Campus Jobs
If you don't have any experience and you're nervous about getting a part-time job, consider getting a job on campus. Working in a familiar environment may help ease you into the working world.
Universities offer tons of great part-time roles. From working in the library to getting involved in administrative tasks.
Retail Work
There are lots of beginner-friendly jobs in retail. They're pretty straightforward and you can learn easily on the job. This includes part-time jobs as a cashier or store assistant.
This can give you a little taste of how a business works. You'll learn the day-to-day runnings of the store, and gain multitasking and customer service experience.
Pet Sitter
This one doesn't require experience, just that you love spending time with furry friends! Your student house may have neighbours with pets. Or, there are plenty of online platforms where you can advertise your pet-sitting skills.
Server or Waitstaff
Working in a restaurant as a server or waitstaff is another great option. This part-time job doesn't require any experience. Plus, these jobs have flexible schedules with weekend or evening shifts so you can keep on top of university work.
These jobs will get you used to working in a stressful environment (believe us, this is handy). And there can be great tips!
Freelance or Remote Work
If you don't have experience and hate the idea of working at an establishment - this is for you!
As a freelancer or remote worker, you can forge your own path! Find online work writing, graphic designing, coding, whatever your repertoire.
This part-time job is a fantastic option for university students. You can work to your own schedule, and it'll look great on your CV!
Event Staff
Event venues and catering companies often hire part-time staff for events. As a work newbie, you'll get experience in a ton of new areas. Serving food, setting up, clearing, and organising.
It won't require experience and it's easy to fit alongside your university studies. You can keep this job while doing all the studying and pub trips you want!
Conclusion
Finding a part-time student job without experience can be challenging, but there are lots of beginner-friendly options. But if you're still feeling a little shaky, feel free to pop into your university's career centre for some job guidance. Or, try online platforms like Prograd to match you to your perfect job.
And just think, once done, you'll officially be on the job ladder. Congratulations to you! This is your first step on your big and exciting career journey.