Jobs · 4 min read
What Are The Best-Paying Part-Time Jobs For University Students?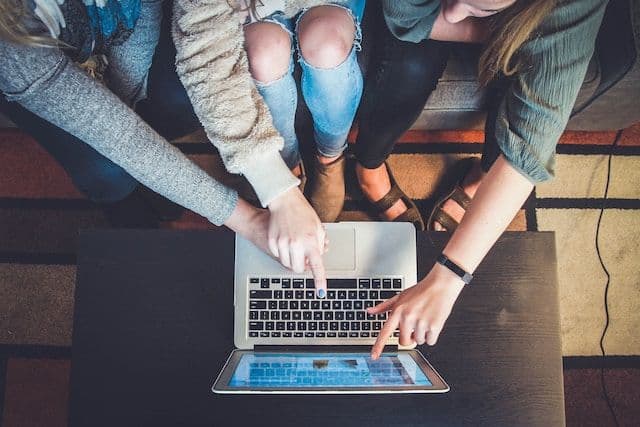 It's understandable that university students can get pretty skint sometimes. After all, flying the nest from your home to your student accommodation can be expensive. Suddenly, you're responsible for paying for your textbooks, rent and groceries. No fun! And when you're funds are running dangerously low, sometimes a low-paying part-time job just won't cut it.
If you are looking for a new role this term, Prograd's algorithm matches you with hundreds of opportunities near you. Simply fill in our 10-second form and get started today.
This can be a stressful thought. So, we're here to take the pressure off by giving you some great high-paying job suggestions.
What Are the Best-Paying Part-Time University Student Jobs?
Internship
Many companies offer paid internship positions to university students. While these range in pay, there are some very generous internship wages to be found - if you look!
Not only can you earn some serious cash, but this is perhaps the best part-time option for any student wanting some real-world experience. You can get hands-on experience in your chosen field, gain practical skills, and do some networking.
Research Assistant
If you have a good academic record and a knack for research, consider becoming a research assistant. Now, we know what you're thinking - don't you spend your whole time at university doing research? Well, yes. But if you're willing to do some more, you can earn a pretty penny!
Professors and academic departments often hire students to assist with research projects. This part-time role can offer valuable insight into your field of interest. And it can certainly be sure to cover all those takeaways and drinks down the pub!
Social Media Ambassador
This may come as a shock to you, but social media isn't just useful for scrolling endlessly through TikTok. Radical! We know. Social media is full of fruitful part-time opportunities for university students.
Social media ambassadors promote brands on their platforms. If you're willing to get creative and build a platform, this is a very lucrative option.
Private Tutor
If you want to see some serious cash flowing in, definitely consider becoming a tutor. Not only can this option work well alongside your university studies, but you can earn up to £30 or £40 an hour. Result!
Plus, you'll develop your subject knowledge as well as super handy communication skills.
Photographer
Are you handy with taking great snaps? Do you own a quality camera? Then why not hire your services as a personal photographer?
Just advertise yourself online by building up a portfolio of your work. Then, you can be hired for your services or simply upload your photos for business to license.
This will help you earn a good wedge of cash while building an impressive creative portfolio.
Freelancing
As a university student, you should definitely consider getting a gig freelancing. This can be doing anything from writing to graphic design to web development.
Freelancing is useful when you're at university because you can basically choose your hours. Sounds pretty ideal, right? And, trust us, your bank account will fit you!
Caterer
Catering companies always pay well, especially for events like weddings and cooperate gatherings. As a university student, this part-time job will fit well alongside your studies and you'll get a good hourly wage. There's also a very good chance of generous tips!
You just gotta make sure you're not prone to being too clumsy! No one will appreciate you spilling wine at some fancy doo!
Conclusion
University life doesn't have to be synonymous with being broke all the time. By choosing a part-time job that not only suits your hours but pays well too, you'll stop yourself from being buried in student debt.
As long as you can balance your work with your studies (and social life of course), there's no reason you need to stay skint. After all, you want to be able to afford all those student nights out, don't you?