Finance · 6 min read
Best Free Invoice Software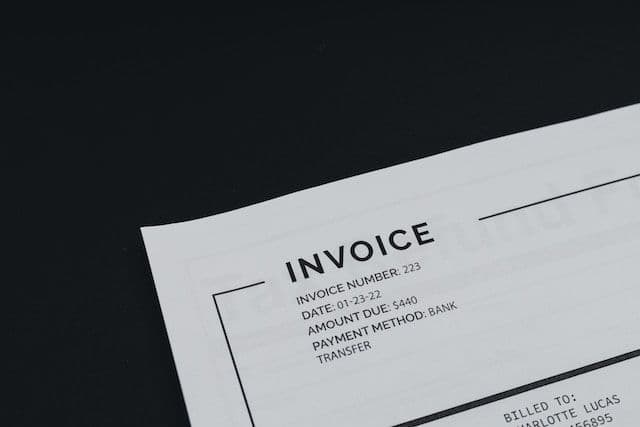 Ever wondered what's used to generate bills for products and services? Maybe you haven't, but if you have - then stick around! Because this is what's known as invoice software.
And, though it may sound dull, it's a pretty important part of managing a business or even a simple transaction.
Whether you already have a hustle or are in the process of finding one (see our guide on How to discover your perfect side-hustle), it's time to break down what is known as invoice software and run through some of the best on the market.
What Is Invoice Software?
In simple terms, invoice software generates billing for services and products. For example, if you're a business owner and someone owes you for a service, you'll invoice them.
Invoice software is what ensures timely payments are made, and it's a big help in improving your financial management. That's why it's so important to everyone - freelancers, small business owners, and budding entrepreneurs - alike.
Sounds pretty handy, huh?
Without invoice software, people may run the risk of not getting paid for the work they do. And that would suck!
Luckily, invoice software can help to make sure this doesn't happen. And it also has some other handy advantages, including:
Simplifies Your Accounts - Imagine having to keep track of what you've been paid, what you're owed, and what you owe others. Could get pretty confusing, right? Invoice software keeps track of all of this in one place.
Keeps It Professional - Using invoice software can help keep everything nice and uniform. It can also enable you to set up automatic and recurring invoices.
Gets Your Paid Faster - Invoice software lets you choose when you want to pay or get paid and how. It can also remind you when to send it to different clients. So, everyone gets paid on time and in the way they'd like. Yay!

What Are The Best Invoice Softwares?
The best invoice software should be user-friendly and packed with features without breaking the bank account. Of course, while free plans are totally free, you may still pay transaction fees to a payment processor. But there should be no hidden fees with the best free invoice software.
Overall though, the best invoice software will be the one that suits you best! Have a think, what features are most valuable to you?
Luckily, we've made a list that is a great place to start. Here's a rundown of what we think is the very best invoice software:
Wave
Wave is a super popular and comprehensive free invoice software solution. It's perfect for any small business as well as for freelancers.
With Wave, you can create customised invoices and track payments in real-time. And, with Wave's app, you can do this with the click of a button from anywhere.
Another great feature is its automated bookkeeping. This automatically categorises your invoice transactions and even merges duplicates. This will help keep everything nice and tidy!
Square Invoices
This is a firm favourite when it comes to invoice software! And for good reason.
This invoice software lets you collect payments in person with its mobile app and card reader. This makes it perfect for anyone who has an in-person business.
Other handy features include the ability to send recurring invoices, schedule invoices, accept digital signatures, and set reminders. What else do you need, right?
Invoice Ninja
Not only does this invoice software have a great name, but it's super user-friendly and boasts an array of features.
You can invoice up to 50 clients, but can also invoice multiple businesses at the same time. This keeps invoicing simple and effective!
Another highlight is its time-tracking feature. This tells you when you should and shouldn't invoice different businesses.
Zoho Invoice
With this free invoice software, there are no sneaky hidden fees. There are also superb features included in this free plan - who doesn't like the sound of that?
You can easily send invoices, and there is a recurring payment option too. But running a business isn't just about invoices! Zoho also lets you send estimates, sign contracts, track payments, and more.
On top of all this, there's a customer portal feature. This lets you see what you owe and the payments you've made. So, if you're a clutz with keeping track of payments, this is for you!
PayPal
If all these invoice software sound too intimidating and you'd rather go with a familiar name, go with PayPal.
PayPal invoicing may not have all the bells and whistles, but it works really well as a free invoice maker. It's simple to use with a straightforward platform: just add the details and send the invoice off. It's as easy as that!
This highly trusted platform also offers a robust phone app. Need to send that invoice but are stuck in traffic? Don't sweat it! You can send invoices from anywhere, anytime.
Conclusion
It's gotta be said that effective invoicing is the backbone of any business - big or small. And these five free invoice software are the perfect solution to keeping your billing efficient.
Each invoice software caters to your unique needs, is customisable, and keeps track of everything you need. So, embrace the powers of invoice software and simplify your financial operations! Trust us, if you want to boost your productivity and professionalism, it's worth it.