Spend · 6 min read
Best Student Current Accounts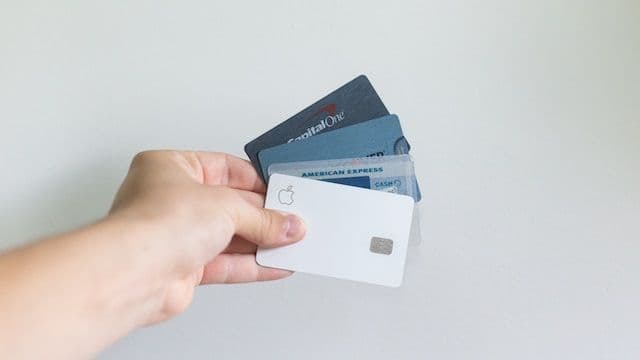 University can be stressful enough without having to worry about which student current account to choose. Between lectures, going to the library, and partying, the last thing you need is overly complex choices around finances.
Luckily, the right current account can make any student's life easier. Here, we cut through the jargon and break down what you need to know.
What To Look For In A Student Current Account?
In simple terms, a current account is where you can store and withdraw money. But most banks also offer accounts that come with several student-friendly features.
Reviewing the features on offer can be a great way to decide what type of account to prioritise.
So what do you need to look for?
Overdraft
One of the most important factors to consider is the overdraft. An overdraft allows you to borrow money from your current account when funds are low. It means you can keep having fun even if your student loan doesn't come in for another week.
Depending on your financial situation, current accounts allow you to borrow up to £3,000 when you need a bit of extra help.
Make sure to choose an account with an interest-free overdraft to ensure you don't incur any unwanted fees.
Fees And Charges
It's also important to check if the account comes with monthly maintenance fees or charges. The best student accounts are generally the ones that offer fee-free banking. Now that's a tongue twister!
Budgeting tools
If you find that you have trouble keeping track of your spending, consider whether the account offers budgeting tools.
These features can help you manage your money effectively and stay on top of your finances.
Perks And Rewards
Whilst it's not all about the perks and rewards, who's to say they can't help a little?
Accounts often offer discounts with selected retailers, cinemas and restaurants. They can even offer discounts with travel providers and handy cashback rewards.
Mobile And In-Person Banking
Accessibility is another important factor to consider. Does the bank offer online and mobile banking? Is there a branch within walking distance?
As a student, you may still be relatively new to handling your finances. So, make sure you choose a bank that you can access and communicate with easily.
What Are The Best Student Current Accounts?
There are plenty of excellent accounts on offer. The most important thing is that you take the time to shop around to find the best one for you.
But remember, banks compete with each other to grab your attention. So, rely on platforms that allow you to compare accounts and don't be fooled into choosing the one with the most tempting free gift. Instead, look closely at what each account can offer you.
Some examples currently on the market include:
Barclays Student Additions Account
The Barclays student account is a popular choice. It offers a very generous interest-free overdraft of up to £3,000. It also provides students with an app that helps them budget their cash. The app achieves this by letting users track their spending and set savings goals.
Budgeting tools make the account perfect for any student who wants a helping hand with saving. The current account also has perks such as exclusive discounts and cashback rewards.
HSBC Student Bank Account
The HSBC current account offers an overdraft that will gradually extend to £3,000.
This account also offers convenient budgeting features such as categorising expenses. Seeing these visually could be a great wake-up call about where all your money is going.
Finally, it has great offers. For example, feel it's time to put down the pint and take up a healthy lifestyle? HSBC offers a 12-month subscription to British Cycling to promote an active student lifestyle.
Nationwide FlexStudent Account
Nationwide offers a unique cashback reward scheme for students. By shopping with selected retailers, students can earn cashback and enhance their financial well-being.
This, along with the generous £3,000 fee-free overdraft, makes Nationwide a solid choice for students.
Santander 123 Student Current Account
For any students that need to travel far to get to University, this may be the account for you. Santander offers a free 4-year 16-25 railcard to help students save on train fares.
There is also a £1,500 interest-free overdraft that will gradually increase over time. So, this account offers stress-free banking as well as financial perks.
Conclusion
When going to choose your current account, ask one question. What do you want your account to do for you? The best student current account is the one that matches your needs best. Try not to be swayed by banks offering tempting discounts and deals, stick to your guns.
Student finance can be a tricky road to navigate. Luckily, current accounts can help reduce financial stress. As long as you do your research, you are sure to find an account that makes your student days that little bit easier.

Want to improve your financial literacy and work towards your savings goals? Get started with Prograd today.