Jobs · 5 min read
How To Write A CV For My First Job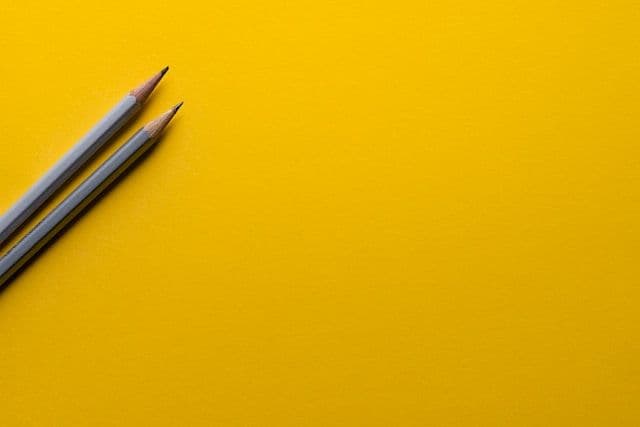 Congratulations! You're embarking on the exciting journey of applying for your first job. The first step you'll take on this quest is crafting a CV. This document is the magic key to unlocking your future professional opportunities.
A CV showcases your skills, qualifications and work experience. It's basically meant to display your value as a candidate. But, hold on, what if this is for your first job and you don't have any experience yet? Will this stop you from looking like a valuable employee?
This is a worrying thought. But, woah, take it easy! This step-by-step guide will walk you through writing a winning CV for your first job.
What Is The Purpose Of A CV?
You've probably heard about CVs. Maybe you've written one whilst at school or university. But you might still be wondering - why on earth are they so important, right?
Well, think of a CV as your marketing tool. The point of it is to present your relevant qualifications and experiences to potential employers. It should highlight your skills, experience, work history, and any other relevant accomplishments.
This may leave you in a sticky situation if you don't have any work experience. But remember, everybody's gotta start from somewhere, and employers will understand this!
How Do I Write A CV For My First Job?
The idea of writing a CV for your first job may seem a little daunting. After all, this is your first step into the big working world!
But don't sweat it. We're here to make sure that writing your CV will be a walk in the park.
Step 1 - Gather Your Information
Before diving head first into writing a CV for your first job, just hold on a minute. The first step is to take some time to gather all the necessary information.
It might be useful to grab a pen and note down everything you want to include in your CV.
Step 2 - Highlight Your Education
Without any work experience, education becomes a crucial selling point of your CV.
Mention the name of any school, college or university you've attended alongside the degree or qualification earned.
Include any awards or impressive coursework that's relevant to the job position. This will help demonstrate your dedication and knowledge in the field.
Step 3 - Showcase Your Skills
If you're going for your first job, this is probably the most important part of your CV!
Tailor your skills to match the requirements of the job description. Include things like technical skills, language proficiency, and computer skills.
Try and keep these as relevant as possible to the job at hand. Have you ever won a knitting competition? Well done to you! But think, is this relevant? Are there more useful things to put on your CV?
Remember, you want to wow your employer!
Step 4 - Your Voluntary and Extracurricular Activities
Besides your key skills, what else do you have under your belt that could impress employers?
Voluntary work and involvement in extracurricular activities are super great in this regard. Highlight the tasks you undertook in these experiences and the skills you acquired.
This can demonstrate your dedication, commitment to learning and leadership potential. Trust us, this will make you shine to any employer!
Step 5 - Show Off Your Interests and Achievements
If you have any other academic or non-academic interests and achievements to show off, now's the time. Finish your CV by highlighting any other notable achievements, awards, or certifications.
This will help set you apart from the other candidates. Remember, this is your time to show off, not act humble!
These can include volunteer recognition or special projects you've completed. This section can help give your CV a little character and flare.
Step 6 - Check it Through!
Finally, check, then check again!
We can't stress this point enough. It's not going to look good to employers if you have misspelt words or incorrect dates. The horror!
Proofread your CV for spelling mistakes and grammatical errors and ensure the format is consistent and professional looking. Ask someone else to review it too - fresh eyes may catch mistakes you missed.
Check your CV is nice and concise to read. Remember, it should be a snapshot of your qualifications, not your life story. Aim to keep it within one or two pages.
Conclusion
There you go, that doesn't sound too hard, does it? If you follow these simple steps, writing a CV (even for you're first job) should be a breeze!
Once you're happy with your CV, you can send it off. This may be scary but try not to worry. Getting your first job is daunting but it's an important learning curve for everyone.
Luckily, a good CV will give you a lot of confidence in this process. So, make sure to follow our instructions carefully, and good luck with the job search!
Want to improve your financial literacy and find your side-hustle? Get started with Prograd today.