Jobs · 5 min read
How To Write A CV As A Student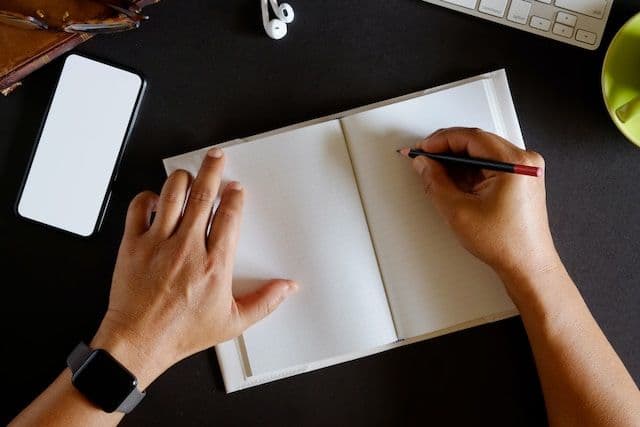 If you've come to this page then well done! This means you've bucked down and decided to get a student job. And that means drafting a CV.
If you are looking for a new role this term but don't fancy drafting a CV, Prograd's algorithm matches you with hundreds of opportunities near you. Simply fill in our 10-second form and get started today - no experience required!
What Is A CV And Why Do I Need It?
The idea of writing a CV isn't the most exciting thought. As a student, you've probably spent all day working and are looking forward to getting a drink down the pub. Writing a CV might be the last thing you want to do.
But, unfortunately, if you want a student job you're probably gonna need a CV! Annoying, we know. But necessary all the same.
A CV is pretty much just a document that shows why you'd make a valuable employee. It details your relevant qualifications, work experience and skills. It can also showcase your extracurricular and volunteering work.
What Are The Steps To Writing A CV As A Student?
Teachers don't always tell you how to write a CV, so it's important you get to grips with how to write one on your own. Well, not totally alone - we're here to help after all!
Now, writing a CV as a student doesn't have to be any harder than it is for anyone else. Still, as a student with about a million things on your plate, it may feel daunting all the same.
So, enough chit-chat. Let's get down to business.
Step 1 - Start With the Basics
To begin with, you'll need to get the boring stuff out of the way. This means noting down your name, address, phone number, blah blah down.
Basically, all your personal details need to be on your CV so an employer can get in touch with you.
Step 2 - Work Experience
Now, as a student, you may or may not have previous work experience. We get it. At school, you might not have had time. At university, you may have been busy enjoying the infamous student life. Joking!
If you do have work experience, the most important thing is to tie everything to a skill. Have you worked to instruct clients or customers? This shows communication skills. Did you work with others on projects? This can display teamwork and leadership skills.
Step 3 - Education
If as a student you haven't built up any work experience, your education becomes extra important.
Write any school, college or university you've attended alongside the degree or qualification earned. Or, as a student, what you're expected to earn (fingers crossed!).
And don't be afraid to show off a little here! Impress your potential employer by mentioning any coursework you've done that's relevant to the job position.
Step 4 - Voluntary and Extracurricular Activities
Do you really want to show an employer how dedicated you are? Then details any Involvement in voluntary work or extracurricular activities.
And don't just brush over these. Include the tasks you undertook and the skills you acquired.
Step 5 - Qualifications and Awards
Finally, it's bragging time!
Really get an employer's attention by listing any other qualifications you have. For example, in languages, coding, graphic design, and so on. And if you have any relevant awards in these, mention these too.
Any Other CV Tips For Students?
Students can get a bad rep. Some employers might think students drink too much, don't wanna take things too seriously, and live in messy residencies. Show them you're different!
Give them a clean, tidy CV. This means putting everything in a consistent format - same size, same font. And make sure to tailor each CV to each application. This will make sure it stays relevant and concise.
Finally, make sure to keep a copy of each CV you make. Employers might ask you later about what you write about here. This'll stop you from getting caught out later down the line!
Conclusion
Long story short, your CV has got to make a good first impression. You've only got a very short window to try and show an employer why you're right for the job.
As a student, you might not have had the chance to get tons of experience. But hey, don't stress it. If you're willing to put down that pint and type up that CV, there's no reason you shouldn't be able to get that CV to shine. We believe in you!