Jobs · 5 min read
Jobs For International Students In The UK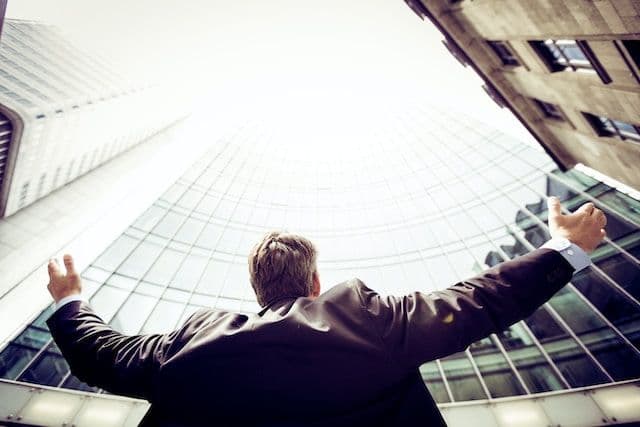 Hopefully, you're excited to be an international student in the UK! It may rain a lot, and our food can be a (cough cough) an acquired taste - marmite and baked beans aren't for everyone after all.
Still, studying in the UK can be pretty fun, albeit quite expensive. Especially for international students with no student loans.
To keep your bank account happy, just pull up a chair and stick with us. Let's dive into some of our favourite job options for international students.
If you are an international student and need help looking for a job, Prograd's algorithm matches you with hundreds of opportunities near you. Simply fill in our 10-second form and get started today.
Can I Work In The UK As An International Student?
The simple answer is - yes. As an international student, it's possible to get a job in the UK.
You just need to ensure any job complies with your student visa. If you're unsure, just head over to the UK government website or pop into your university's international student office.
What To Look For In A Job For International Students?
There's no reason why you shouldn't excel at a job as an international student. But still, there are a couple of things you should think about.
Besides making sure your job meets visa regulations, consider if an in-person or remote job may suit you best.
If you're not confident with UK public transport and would prefer to work at home, a remote job may suit you better. If you're also not confident with your English speaking, you may wish for a job with limited interaction.
Whatever you feel comfortable with, it's totally up to you!
What Are The Best Jobs For International Students?
Translator
Speaking a second language can make you an attractive candidate in the UK. Especially as a translator!
This job will sharpen your language skills, and translating is a useful lifetime skill. Especially if you're thinking about becoming a linguist later down the line.
Remote Work
If you're not that confident in going out and about in the UK, don't be put out. There are lots of great remote jobs for international students!
This can involve writing, graphic design, or computer programming. Whatever takes your fancy! Not only can this develop marketable skills, but these jobs can often be flexible and freelance.
This can give you plenty of time to do your studies, but also to explore a bit of the UK!
Language Tutoring
If you're an international student, you may have a real edge when it comes to language tutoring!
In the UK, being fluent in a language other than English means you can offer language tutoring and conversation practice. This will be great for your communication and teaching skills. Plus, you can earn some serious dough!
Tourism
If you're an international student in the UK, there's (ofc) lots of studying to do. But you also want to experience the UK, right? To do this, and earn some money too, why not work in tourism?
If you're a student in a place with tourist attractions, you may be able to work as a tour guide or member of the in-house staff.
Campus Jobs
As an international student, there's no place that will be more understanding of your situation than your university. This makes getting a job on campus an ideal option.
Just pop into your campus library, cafe, bar, or administrative office to check for openings.
Retail and Hospitality
Getting a job in a bar, restaurant, cafe, shop, etc., is always a good one to go for as an international student.
You've got to be reasonably confident with the language to have these jobs. But it's also a great place to develop your English skills. And, as there are so many of these jobs kicking around, it's always pretty simple and unstressful to nab one.
They also have super flexible hours, allowing you to work late-night and weekend shifts.
Conclusion
Being an international student in the UK may be as exciting as it is scary. After all, it can unsettling studying away from home. A job might be just the thing to help you make new friends and get settled in.
You'll learn new things, explore new places, and get an even more well-rounded experience of life in the UK. Just take a chance and jump in, we believe in you!