Jobs · 5 min read
Where To Find A Part-Time Job As A Student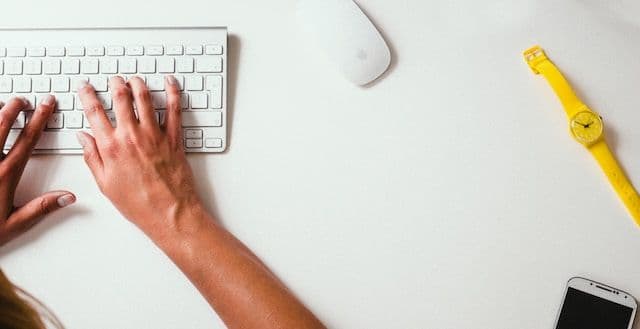 Have you checked your bank account and been shocked at what you've found there? Has the penny finally dropped that a student part-time job may actually not be such a bad idea?
Then congratulations! We're proud of you for coming to this responsible financial decision. And trust us, it's definitely worth it. Getting a part-time job as a student is a great idea for a million reasons. Well, not literally millions, but you get the gist. It can be pretty cool.
If you are looking for a new role this term, Prograd's algorithm matches you with hundreds of opportunities near you. Simply fill in our 10-second form and get started today.
Why Get A Student Part-Time Job?
The obvious reason for getting a student part-time job is simple - money.
But while we all know cash in the pocket feels good, this isn't all you should look for in a student job.
Getting a part-time role as a student is a great way to get a bit of work experience. This is always handy to fill out your CV with. Especially if you get a part-time job that teaches you skills relevant to the industry you wanna go into.
But, where you can find such opportunities? Sit back, and we'll tell all!
Where Can You Find Student Part-Time Jobs?
Campus Jobs
One of the most convenient places to look for a part-time job is just a stone's throw away - your university campus! Most unis offer student jobs in the library, cafe, bar, or even as a research assistant. Just head in and ask, or check out your uni website for jobs.
These part-time jobs are good because they prioritise student schedules, and the commute's nice and easy!
Networking
Another really simple way of finding a student part-time job is just asking around. Connect with professors, advisors, other students and even just with friends or family. You never know who may be aware of job openings.
Attend career fairs and on-campus events to meet potential employers. Remember, sometimes personal connections are a great way to get professional opportunities!
Retail and Hospitality
Shops, restaurants, hotels, bars, and the like are always in need of part-time staff. Especially during peak seasons.
These jobs are a great way for students to gain customer service and time management skills. Moreover, they offer flexible hours giving you plenty of time to study and go on crazy student nights out!
Just drop by local businesses or check their websites for part-time job postings.
Freelancing
If you have marketable skills like writing, graphic design, or coding, freelancing can be a lucrative option.
Lots of companies advertise for freelance employees to work part-time. Platforms like Prograd allow you to work on your terms on things that match your own interests.
And the best thing about these part-time jobs? They can be done from home! Most of these roles are remote, so can be worked from your sofa with a cup of tea. Ahh, perfect.
Internships
Internships can be such a valuable investment in your future career. They offer hands-on experience, networking opportunities, and they'll make that CV shine! Oh yes.
Your university job office may point you in the direction of some great internship positions. Alternatively, lots of companies advertise internships directly or on online job portals.
Why Are Online Portals So Useful For Part-Time Jobs?
In today's digital age, it's never been easier to just reach out to companies directly and inquire about job openings.
But if you need a hand, online job portals are probably the best way to find a part-time job as a student. They're accessible, clear, and can save you a bunch of time.
Websites like Prograd offer a plethora of job listings in various industries.
Whether it's freelance, online, or in-person part-time work that you want, you can find it all on these platforms. Just filter your search to part-time positions that match your skills, interests, and availability. It's genuinely that simple! What a relief, eh?
Conclusion
We get it. When you're a student, you probably feel like you've got a lot on your plate. The idea of finding a part-time job on top of it all may feel like a bit of a chore.
But by exploring the avenues we've suggested, you can find the right part-time job for you all with minimal effort. Ideal, right?