Jobs · 5 min read
Is It Easy To Get A Part-Time Job In The UK?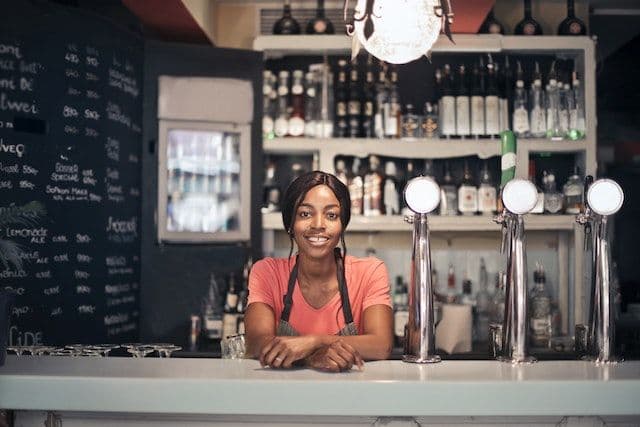 We get it, life can be expensive! There are several reasons why you want to have a part-time job. Maybe you're a student, a graduate, a parent or just looking to earn some extra cash.
But you may be wondering, is it easy to get a part-time job in the UK?
What Should You Consider When Getting A Part-Time Job?
In the UK, there are plenty of part-time job options to delve into. But before you leap into the job market, there are some things to consider. Doing this will make your hunt for a part-time position that bit easier.
The first thing to think about is how to find a part-time job.
Use online job portals that specialise in finding flexible work. These platforms all work to match you with part-time jobs that fit your schedule. Think about it as a tinder for work. Not only are they usually free to use, but they are incredibly efficient.
You will also need to be clear on how many days you are free to work a week and how much flexibility you need.
Generally, employers prefer workers who can commit to more days. If you have a flexible schedule, try and look for roles specifically suited to these time commitments.
Finally, think if you would rather get an online or in-person role. If you don't want to spend time travelling to work, it may be better not to waste your time seeking in-person roles. There are plenty of remote jobs online that may suit your needs better.
Is It Easy To Get A Part-Time Job In The UK?
Generally, in the UK, it is pretty easy to get a part-time job. Particularly if you are open to doing all kinds of work and are flexible with your time.
However, just like with any other kind of employment, the ease of getting a part-time job depends on various factors. Let's jump in:
Job Market Conditions
It goes without saying that the state of the job market plays a significant role in finding employment.
In periods of economic downturn and high unemployment, the competition for jobs can be more intense. On the flip side, during periods of economic growth, it will be relatively easy to secure a part-time position.
If times are tough, don't be hard on yourself. All good things take time.
Skills and Qualifications
Having the right skills and qualifications can definitely increase your chances of getting a job. Even with part-time positions, employers may look for candidates with specific skills or experience.
For example, it may be easier to find a part-time job in the tech industry if you have computer programming skills. Or, if you want to become a tutor, you may need a specific degree in that subject.
Arm yourself with the right criteria to give yourself the best chance of securing the role.
Location
In larger cities with a more diverse range of businesses, there will probably be more part-time job opportunities. If you want a part-time job in, for example, hospitality or retail, bigger cities tend to have more restaurants and shops.
In smaller towns, the market for part-time positions may be harder to find.
Industry
Some industries are more competitive than others. If you want to get a part-time job in a cafe, it may be easier than getting work in an established tech or business company.
That's because these industries require specialised knowledge and therefore pay higher wages. This leads to an increased number of candidates applying.
These industries can be far more competitive and, as a result, much more tricky to get into. If you do want to go for something more competitive. Try not to be too hard on yourself if it takes a little longer.
Availability and Flexibility
Whilst you may not be able to change your location or skill set, here's something you can change.
Being flexible with your availability may increase your chances of landing a part-time job.
Employers often prefer candidates who can work peak hours, weekends, or holidays. If your schedule aligns with the employer's needs, it may be easier to secure a part-time job.
Conclusion
The ease of getting a part-time job depends on multiple factors. But in the UK, generally, they're not difficult to find.
There are things you can do to make your hunt easier, but the number one thing is to be flexible with your time.
Ultimately, a little persistence, adaptability and the right job platform are all you need to find the best part-time job for you!
Want to improve your financial literacy and work towards your savings goals? Get started with Prograd today.