Save · 4 min read
5 Easy Ways To Save Money Before Christmas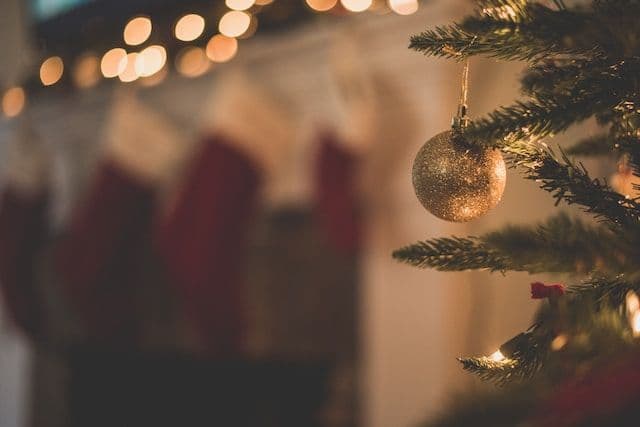 The festive season is about to hit us, and you know what that means - Christmas presents, epic feasts, and maybe a little extra holiday glow-up. But do you know what that also means? Our wallets are about to seriously feel the stress too.
If you are looking to save some money before Christmas, Prograd's algorithm matches you with hundreds of earning opportunities to help you fill your wallet from the comfort of your home. Simply fill in our 10-second form and get started today.
But we're here to make sure no one's bank account buckles under the weight of the festive season! Prograd has you covered with five easy ways to stack that cash before Christmas.
What Are 5 Easy Ways to Save Money Before Christmas?
Ditch the Unnecessary Splurges
Time to slash your unhealthy spending habits, guys! Take a look at your daily expenses and cut out those unnecessary splurges. Do you really need that daily fancy coffee or the avocado toast brunch every weekend? Cutting back on small expenses can add up to big savings.
Just think of it as making room for some festive magic in your budget.
Become a Discount King/Queen
Coupons and discounts are the unsung heroes of budgeting. Seriously, those little pieces of paper can make a huge difference. Snatch up those discount apps and start stacking these like a boss.
Whether it's food, clothes, or even festive decorations, discounts and coupons are your secret weapon to save big without sacrificing the vibe.
Side Hustle Like a Boss
If your regular gig isn't cutting it, it's time to explore the world of side hustles. Whether you're flipping thrift store finds on Depop, offering your skills on Fiverr, or delivering food with your bike, there are endless ways to hustle for that extra dough. Turn your passion into profit and watch your bank account glow up!
And, if you wanna find a side hustle that will match your schedule and Christmas-saving goals, why not try Prograd? This nifty platform will calculate what hustle will get you to your money goals and suggests tons of fun options for you to browse from. Result!
Simply fill in our 10-second form and get started today.

BYOL - Bring Your Own Lunch
Ever heard of BYOL? Well, then get to know. Because bringing your own lunch is something you betta start getting used to
Eating out can be a major money drain. So, make like a pro and start bringing your own lunch when you're out and about. Not only will you save money, but you'll also flex those cooking skills. Get creative with your meal prep and turn it into a game - how gourmet can you go on a budget? Your wallet and taste buds will thank you.
DIY Your Festive Vibes!
We all know Christmas is expensive because of all the presents, the food, blah blah blah. But hey! Why not get creative with all this stuff instead?
'Tis the season for gatherings, but who said you have to foot the entire bill for your festive party? If you host a Christmas do, instead of being the solo chef, get everyone to bring a dish. Suddenly, you've got a feast without burning a hole in your wallet.
And need to get presents for all these guests? Then time to get creative again! Making your own DIY gifts is not only cheaper but way more thoughtful.
Should I Open A Savings Account To Save Money?
Just a final note from us. All of our handy tips will make sure you can save the cash you need with no problem, but our last tip? Open a savings account! This can stop you from getting tempted to dip into those Christmas savings. Thank us later for that one!
See our guide around Savings Accounts.
Conclusion
There you have it, guys - five easy ways to stack your cash before Christmas so you can sleigh the festive season without breaking the bank.
Remember, it's not about being a Scrooge; it's about being smart with your money! You can totally have a budget-friendly season while making this Christmas one for the books.