Spend · 5 min read
Best Debit Cards For Students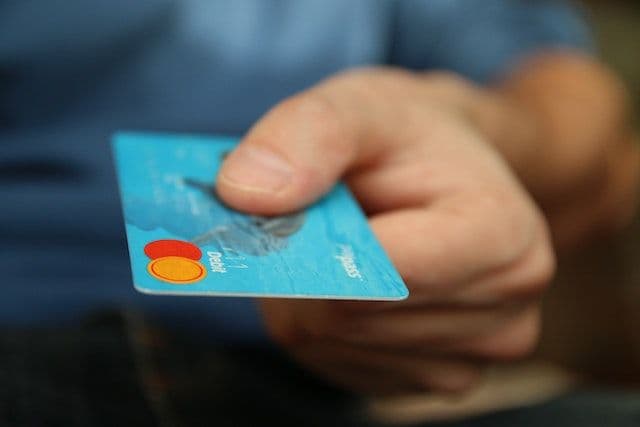 Finally, you're out of home and into uni. Life is good - you can stay out as late as you want, eat whatever you want and see whoever you want to see. But hold on, suddenly you're in charge of your finances and it's all looking a bit…well…adult. While this may feel daunting to begin with, you might be wondering what the best tool is to keep an eye on your spending. The answer is simple: a debit card.
Debit cards are both secure and convenient. Whilst this may not sound sexy, in the world of finance, it definitely is! They offer an easy way for you to handle your day-to-day spending. But there are several factors to consider when looking for the right debit card.
What Should You Look For In A Student Debit Card?
Many banks understand the importance of catering to student-friendly banking. And no, this doesn't mean a spending log for jaegerbombs.
In fact, many high street banks offer tailored debit cards for students.
Debit cards are relatively straightforward to use. However, when assessing which debit card is best, there are a number of things to consider:
Overdraft
Firstly, what kind of overdraft do they offer? An overdraft will let you borrow money for free. While this doesn't mean splashing out on free holidays and clothes, it can help if you find yourself short on cash.
Look for debit cards that offer interest-free overdrafts for students. These can help alleviate financial stress if money is tight.
Cashback
Saving money is important, but being smart about how you spend it can also make a difference.
Look for debit cards with cashback schemes that allow you to earn money as you spend.
Foreign fees
With long holidays and more independence, travel is an important part of university holidays. If you like to go abroad often, look for debit cards that allow you to spend abroad with low fees to minimise the financial burden of foreign exchange.
Protection
We've all been there, one moment we're tapping our card at the bar and the next minute it's gone. Finding a bank that offers protection can help prevent any stress if you lose your card.
Look for banks that have a chargeback scheme or will refund any stolen money to give you peace of mind whilst out and about.
What Are The Best UK Debit Cards For Students?
There are several great UK debit card options for students. However, it's always worth shopping around or signing up for programmes that help you find the best options.
To give you a taste of what's out there, we've pulled together a roundup of some of the UK's best and most trusted student debit cards:
Lloyds Bank Student Account
If you're planning on taking a longer university degree, this may be the card for you. Lloyds card offers an interest-free overdraft of up to £1,500 in the first six years of study.
Lloyds Bank Everyday Offers program is another handy feature. It allows students to earn cashback on their spending with selected retailers.
HSBC Student Bank Account
This account offers an overdraft that increases each year of a student's study. It begins at £1,000 and increases to £2,000. This is to support students' growing need for financial aid.
This feature is particularly useful for international students who can access its Global View and Global Transfer service. These allow students to handle finances across multiple countries.
Nationwide FlexStudent Account
This account offers a £3,000 interest-free overdraft facility which also increases each year of study. Nationwide also offers access to offers and discounts through its Nationwide Simple Rewards program.
This, in addition to its competitive interest rates, makes it a great card for students serious about saving money.
Barclays Student Additions Accounts
Barclays also offers a £3,000 interest-free overdraft. So, if having a substantial overdraft is a priority, this card may be your best bet.
Barclays also offers some fantastic perks including various discounts on shopping and entertainment and even mobile phone insurance.
Monzo Student Account
Turning to a popular digital banking platform, Monzo offers a dedicated student account. This includes an interest-free overdraft of up to £2,000.
Monzo offers a user-friendly mobile app, complete with budgeting tools and spending notifications. Additionally, a Monzo card allows you to withdraw fee-free cash abroad up to a certain amount. This makes it the perfect card for any UK student that has any overseas travel plans.
Conclusion
Finding the best debit card for you depends on your needs and priorities. Whether it's an interest-free overdraft, budgeting tools, mobile app or exclusive discounts, the choice is entirely personal.
However, it's important to carefully assess different aspects when selecting a debit card. The best way to do this is by using a comparison tool to find a card that aligns with your financial goals and provides a seamless student banking experience.