Save · 6 min read
Best Wi-Fi Deals For Students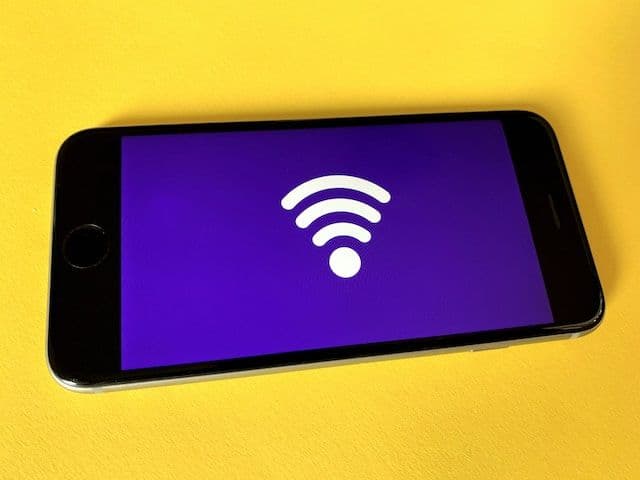 Wi-Fi - we can pretend it's not the be-all and end-all, but we all know that's a lie. These days, it's about as important to us as food and water. No joke. A good Wi-Fi connection can make or break your day, especially if you're a student.
In the digital age, reliable and fast internet connectivity is essential for students. From attending online classes, doing research, collaborating on projects, or simply staying in touch with family, Wi-Fi is a must.
So, it's not surprising that students need to have a good hard think about what Wi-Fi will serve them best. Luckily, we're here to make this task a heck of a lot easier for you!
In fact, Prograd has a number of savings tips, tools and tricks, just get started today to find out how you can start saving money!
But back to the task at hand, let's break down what students should look for in their Wi-Fi and some of the best of the bunch.
What Should Students Look For In Wi-Fi?
Okay, so you may use Wi-Fi every day - whether this be for coursework or for endlessly scrolling through TikTok. But do you really know the ins and outs of what makes a Wi-Fi connection good?
We all know how annoying it is when Wi-Fi takes ages to load. But there's a whole lot more to a good Wi-Fi connection that its speed.
If you're a student, you should be careful about which Wi-Fi provider you go with. Yes, you'll need a fast one, but there are some other things to think about too, such as…
Reliability and Stability - Just imagine it - you're submitting an important essay and the Wi-Fi suddenly drops out. Disaster! To avoid this, look for a stable and reliable internet service provider (ISP) by checking reviews and ratings.
Coverage and Range - What if your student house room is up in the loft and the Wi-Fi router is downstairs? The horror! This could become a really annoying problem unless you find a router that can provide a wide-range strong signal.
Security and Privacy - Check out ISPs with security features such as firewall protection and malware detection. Being a student is already stressful enough, and no one wants the stress of getting hacked!
Cost-Effectiveness - It's no secret that students can be pretty broke. So, find a Wi-Fi plan that fits your budget to stop you from sinking deeper into the student debt hole!
Tech Support and Customer Service - No one likes to be on hold for hours for a technical issue. So, look for ISPs that offer 24/7 support.
Internet Speed and Bandwidth - We know fast Wi-Fi is super important. Make sure to look for a Wi-Fi plan that offers quick download and upload speeds. And, if there are a few of you in your house, consider a higher bandwidth to avoid annoying Wi-Fi congestion.
What Is The Best Wi-Fi For Students?
Prograd's comparison tool can help you find the best bang for your buck. But here are some of our favourites:
Now Broadband
Coming in cheapest on our list is Now Broadband. This is perfect for any student on a strict budget. Now Broadband costs just £22 a month and has a download speed of 63 Mbps.
This high-speed fibre broadband gives you much faster speeds than standard broadband. This makes it perfect for shared living, such as in student houses. The short contract length also makes it perfect for most student tenancies.
Customers also also eligible for NOW TV pass discounts. Result!
Onestream Broadband
Another great and not too pricey option, coming in at £24.95 per month, is Onestream. This package offers great high-speed Wi-Fi with a 12-month contract.
Just be aware that after a 2-month free trial of McAfee security and Onestream Assured, you'll need to pay. So, make sure to cancel if you wish to avoid an unwanted fee!
Virgin Media Broadband
To all the students looking for ultra-fast Wi-Fi, this broadband package is the one for you. Especially since it comes with an exclusive student bill credit of up to £50, depending on your package.
This package is £31.99 a month with an average download speed of 264 Mbps. Phew, that's seriously fast! And, on top of all this, you can access the limited-time offer of free installation.
Sky Broadband
This is a no-frills package from Sky. It offers great value Wi-Fi but on a long 18-month contract. So, this Wi-Fi is ideal for students planning to stay in the same residence for two years. This will stop them from needing to go through the faff of renewing their broadband.
Sky Superfast also lives up to its name with an average download speed of 61 Mbps. It also comes at a pretty reasonable price of £25 a month.
BT Broadband
Finally, BT Broadband is one of the best on the market for students. You can get fibre broadband on a student-friendly 12-month contract.
This Wi-Fi would cost you £29.99 a month. Not bad considering it has an impressive average download speed of 50 Mbps.
Conclusion
In today's digital age, access to reliable Wi-Fi is crucial for students. Not only is having bad Wi-Fi annoying as a student, but it could actually badly affect your studies.
Luckily, any Wi-Fi provider in our list will give you some of the best speed, reliability, coverage, security, and cost-effectiveness around. So, consider them carefully.
Remember that investing in good Wi-Fi will help you invest in the future success of your education! Not to mention, you can stream all the Netflix and social media you want to your hearts content. Ahh, now that sounds perfect!