Jobs · 5 min read
How To Make Money Online For Free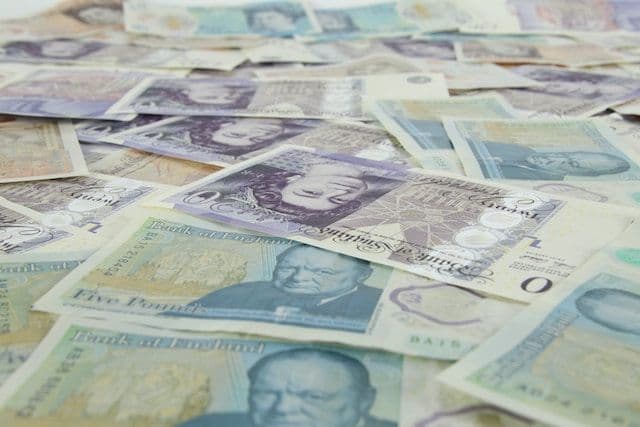 In a world where memes are our love language, TikTok dances are our cardio, and the internet is our playground, it's no surprise that our generation is all about finding ways to make money online.
If you are thinking about earning money remotely, Prograd's algorithm matches you with hundreds of opportunities near you. Whether you want to earn, save, borrow or get discounts. Simply fill in our 10-second form and get started today.
Don't worry, we're not talking about those sketchy get-rich-quick schemes you see in spam emails! (Though, do keep an eye out for those…) We're talking about legit ways to stack some digital dollars from the comfort of your own space.
Ready to level up your hustle game? Check out these Prograd-approved strategies on how to make money online for free!
How Can You Make Money Online For Free?
In our digital age, it's never been easier to nab yourself an online job.
By making money for free, we basically mean you can earn an income with minimal effort. You don't need to worry about overhead with any of these side hustles. All you need is a laptop or phone, a good internet connection, and a little perseverance! It really is as easy as that.
Get Paid to Share Your Opinions
You've got opinions, and guess what? People are willing to pay you for them! Online surveys and market research panels are a fantastic way to earn some extra cash.
Check out Prograd's partners by getting started today. And here's our pro-tip: most of these sites will let you earn some extra cash online by watching videos, playing games, and watching ads.
Master the Art of Content Creation
Forget about becoming a doctor or a lawyer; these days it's all about becoming an influencer!
If you've got a talent, a passion, or a unique perspective, it's time to share it with the world. Start a YouTube channel, TikTok account, or Instagram page and create content that resonates with your audience. From beauty tutorials to gaming reviews and dance challenges, there's a niche for everyone.
Monetise through ads, sponsorships, or affiliate marketing to easily earn cash online.
Freelance Your Skills
Aren't all young people today meant to be known for their tech-savvy prowess? So, why not put those skills to good use!
Freelancing platforms like Prograd and Upwork are goldmines for those who can write, design, code, or do just about anything online. You can offer services like graphic design, content writing, web development, or social media management.
Dive Into E-Commerce
Are you a crafting wizard, a vintage clothing connoisseur, or a thrift store queen? Use platforms like Etsy, Depop, or Vinted to turn your hobbies into cash. Sell handmade crafts, vintage finds, or pre-loved fashion items to a global audience.
Make sure to take high-quality photos of your products, write engaging descriptions, and offer excellent customer service. This will help you build a loyal customer base, and earn some serious cash online!
Become a Transcriber
Have a knack with the keyboard? Then consider becoming a transcriber!
Loads of companies rely on transcriptionists to turn audio from videos and speech files into text. This is pretty easy, as most places let you choose your assignments and set your own schedule.
So, you can put your feet up with a cuppa, and smash out this online job no probs.
Sell Your Snaps
If you're a decent photographer and have a bunch of images sitting around on your hard drive, why not sell them? You can sell your snaps to agencies to earn some cash online.
You'll receive commission every time someone downloads one of your photographs. So, if you build up a nice portfolio, you can earn some good money.
Conclusion
Making money online for free may sound like a dream, but for today's generation, it's a reality!
Whether you're flexing your creative muscles, sharing your opinions, or leveraging your skills, there are plenty of opportunities waiting for you in the digital realm.
So, grab your smartphone, put on your entrepreneurial hat, and start hustling online. It's never been easier to get those pennies rolling in, and all from the comfort of home. Result!