Jobs · 4 min read
What Are The Most Lucrative Student Jobs?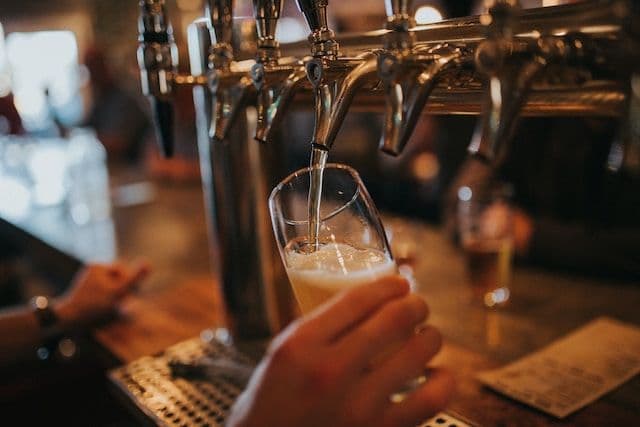 Student jobs are a great way to earn a bit of extra cash. But, balancing a uni lifestyle and earning money is not an easy task.
But don't worry, we're here to suggest some student jobs that will help stash the cash. Let's get into it…
What Should You Look For In A Student Job?
It's important to remember that university should remain your top priority when looking for a student job. You don't want to fall behind your education because you're prioritising work. Don't worry though, there are plenty of flexible jobs that can fit in with a university schedule.
First of all, look for student jobs with zero-hour contracts. This is a type of casual contract which means that you can sign up for shifts at times that suit you.
Alternatively, look for freelance roles. These will allow you to set your own schedule so you can work as flexibly as you'd like.
Secondly, have a look for roles that allow you to achieve your financial goals. There's no point doing a student job that won't earn you what you need. Shop around to find roles that suit you both logistically and financially.
And finally, look for jobs that align with your skills. Are you studying English? Maybe look for writing jobs. Good at languages? Translating could be the one for you. Finding jobs that align with your skills can help you get ahead quicker, without needing to spend hours upskilling.
Where Should You Look For Lucrative Student Jobs?
So you know what you want, now where do you find it?
Online job platforms are a great place to start looking for roles. These allow you to filter student jobs by salaries and working hours that appeal to you. Look for platforms that provide variety to help you shop around.
Additionally, use social media! Many companies post adverts on platforms like Linkedin. Expand your network and build a profile that showcases your skills to help you apply directly.
Finally, speak to your university career office. These offices help you find jobs that are made specifically for students. Once you have an idea of what you're after, bringing in someone to help is a sure-fire way to find a student job faster.
What Are The Most Lucrative Student Jobs?
Ok, so you know where to look, but you might need some job inspo.
Look no further! We've put together a list of flexible student jobs that will help you reach your savings goals in no time:
Online work
Want to earn money from the comfort of your home? Why not look at online student jobs?
Jobs like transcribing, copywriting or data entry can help you stash the cash, all from the comfort of your bedroom. Not only will you save money and time on commuting, but these flexible jobs can help you set your own salary by working as much or as little as you like. Win-win!
Tutoring
If you are particularly skilled in a certain subject, tutoring could be the student job for you.
Tutoring can earn an incredible hourly rate, especially if you are able to go in-person. However, if you'd rather work from home that's fine too. Tons of companies and agencies exist to help match tutors and students. All you need to do is sign up and get started!
Hospitality
Hospitality work can be lucrative if you look in the right places. Whilst the base salary for these student jobs may be minimum wage, earning tips can help you bulk out your earnings.
Try to find restaurants with more expensive menus, as service charge is typically a percentage of the overall meal cost, this could guarantee higher tips all round.
Conclusion
Getting a lucrative student job at University might seem like a difficult task. But, if you look in the right places, there are plenty of options out there.
Start by thinking about what you're looking for, then use the tools at your disposal to find the right fit for you.
At the end of it all, you'll come out with a bit of extra cash, and a lot of extra experience!
Want to improve your financial literacy and work towards your savings goals? Get started with Prograd today.