Finance · 4 min read
How To Open A Bank Account In The UK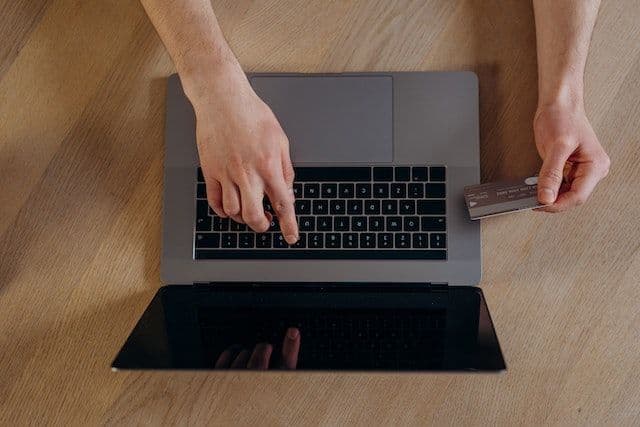 It's no secret that having a bank account is an essential part of life in the UK. It's the place where people manage their finances, receive payments, and transfer others.
Opening a bank account is an important step in anyone's financial life. Whether you've just moved to the UK or you're a long-term resident, you'll need to do this at some point. Cash is so 1900s.
Finding it a bit confusing thinking about how you're going to open an account? Don't worry, we got you.
Which Bank Account Should You Open?
In the UK, it's possible to open a bank account from the age of 11. But the more popular choice is to wait and open an adult account once you're 16 or over.
To be eligible, a lot of banks will require you to be a UK citizen. Any non-UK nationals may need to provide a visa or residence permit.
If you meet the eligibility criteria, you can decide which account you'd like to open. You have a few different options:
Current Account - This is the most common type of bank account. It allows you to withdraw and deposit funds. Basically, it's the key to managing your day-to-day finances!
Savings Account - If you're looking to save cash, this account offers interest on what you deposit. This allows you to gradually grow your funds.
Student Account - These bank accounts come with handy student-friendly benefits. These typically include interest-free overdrafts and exclusive discounts and deals.
Joint Account - This allows multiple parties to collectively handle funds. For example, with a family member or a partner.
These are some of the most popular types of accounts banks offer. Once you've decided which is the one for you, it's time to get the ball rolling!
What Documents Do You Need To Open A Bank Account?
To open a bank account, you'll need to complete a formal application. But don't worry, this shouldn't take long. The two main things you'll need to provide are proof of identity and address.
Proof of identity could mean your passport or driver's licence. Proof of address could be something like a utility or phone bill.
Certain banks may also ask for proof of income. This would involve presenting, for example, a payslip, bank statement, or tax return.
Keep in mind that each bank will have its own requirements in the application process. Some may require more than one type of each document. So, make sure to check and always be prepared.
How Do You Open A Bank Account?
Time for the exciting part - opening your bank account!
In today's digital age, this can usually be done entirely online. Though, of course, this will depend on the bank's policies.
The safest (and easiest) way to open a bank account would just be to just pop into the local branch.
Not only do most banks prefer this, but it can give you the benefit of face-to-face consultation. If you have any questions you need to clear up, going in person may be the better option.
However, as banks continue to reduce the number of branches they have on local highstreets, this might not be as easy as it once was.
Regardless of whether you apply online or in person, once you speak to the bank directly, you will then be guided through the process of opening your bank account.
This can be the fun part! Well, fun as it can be when it comes to banking… This is when you'll be able to choose your account features. This will include overdraft facilities, debit card preferences, and your mobile banking app.
Once everything has been finalised you will receive your account details and debit card. From this point on, you can officially activate your account and begin banking as you please!
Conclusion
All UK banks ensure the process of opening an account is simple and easy. As long as you're prepared and have the right information, there's no reason this shouldn't be the case.
Once you open a bank account, you can enjoy the financial independence it offers you.
Want to improve your financial literacy and work towards your savings goals? Get started with Prograd today.