Finance · 4 min read
What Is The Current Student Loan Interest Rate In The UK?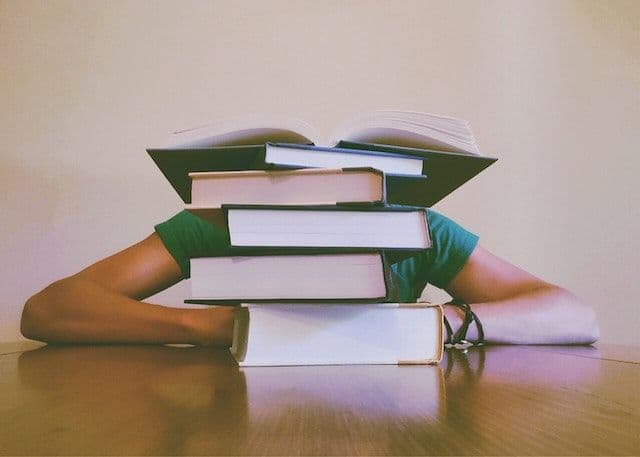 In the UK, a student loan exists to help young people finance higher education. The government provides students with two types of loans: maintenance loans and tuition loans.
And whilst grants are given to low-income students who cannot repay them, when it comes to student loans, the money isn't free…sadly.
Once a student starts earning above the government threshold, they will have to begin paying back their loan. Unfortunately, from the moment you hit that threshold, you'll have to start paying it off, with interest. But what does that mean exactly? Don't worry, we've got the 411 on all things student loans.
What Is The Process Of Repaying My Student Loan?
Student loans are paid back in monthly repayments once a student becomes employed. Whilst repayments typically start in the April after students leave education, this may take longer depending on earnings.
This is because students must earn over a certain figure before repayments kick in. The government announces this threshold at the start of April each year.
When it comes to how much you repay, the year you went to university, as well as the type of course you did, will determine your repayment plan. Let's break it down for you:
What Are Interest Rates For A Plan 2 Student Loan?
Most students will currently be repaying student loans from Plan 2.
If you began your course between 1 September 2012 and 31 July 2023, you are on Plan 2. This is relevant to all undergraduate and postgraduate courses taken at this time.
On Plan 2, you'll start paying back your loan when your income is over £524 a week, £2,274 a month or £27,295 a year. Or in other words, when you start becoming a baller.
Whilst studying, interest rates for Plan 2 loans are based on the Retail Price Index (RPI) plus 3%. As of 1 March 2023 to 31 May 2023, this has brought the current interest rate of Plan 2 student loans up to 6.9%.
After students have finished studying, those on Plan 2 loans will pay an interest rate that varies on their income.
For those earning £27,295 or less per year, the interest rate will stay at the RPI. If income increases beyond this point, a sliding scale is applied. This will reach a maximum of the RPI plus 3% for those earning £49,130 or more per year.
What Are Interest Rates For Other Student Loan Plans?
If your course began before 1 September 2012, you are on Plan 1. On Plan 1 you'll start repaying when your income is over £423 a week, £1,834 a month or £22,015 a year.
The RPI dictates the interest rates for Plan 1 loans. The current interest rate for Plan 1 loans is 1.1%, which is actually pretty low. However, don't get too comfortable as this rate is reviewed and adjusted annually.
Students who will start their course after 1 August 2023 will be on Plan 5. The interest rate on this loan will change later this year.
How Is The Current Market Affecting Interest Rates?
Just like most things, inflation has affected interest on student loans.
Unfortunately, whilst the current student loan interest rate will stay at 6.9%, this will change from 1 June 2023. From this point until 31 August 2023, the maximum Plan 2 interest rate will increase to 7.1%.
Luckily, students don't need to panic for too long. The government has announced that from 1 September 2023 onwards, the Plan 2 interest rate will revert to RPI plus 3%. The interest rate on Plan 5 will also revert to RPI at this time.
Conclusion
Interest rates on student loans can go up and down. As a student navigating a tricky financial period, this may seem like something to worry about, but it shouldn't be. By keeping an eye on interest rates, you should be able to effectively manage your finances and repayments.
To stay up to date on interest rates, consult the UK government website and the Student Loans Company (SLC) for up-to-date information.
Want to improve your financial literacy and work towards your savings goals? Get started with Prograd today.