Save · 5 min read
Can Students Open ISAs?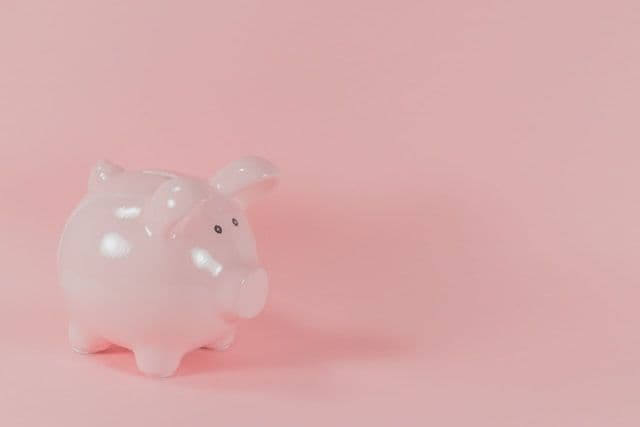 Studying can be expensive. But if you're a student with a bit of extra cash, you might be on the lookout for good saving options. ISAs can be a great place to start.
Opening an ISA is a smart and tax-efficient way to save money. But can you open one if you're a student? To understand this, it's important to go back to the basics…
What Is an ISA?
An ISA, or Individual Savings Account, does what it says on the tin. A person can put money into it every year to build a pot of savings.
Every tax year, running from April to April, you can put money into an ISA up to a limit. This is known as your 'annual limit'. There are 4 different kinds of ISAs you can spread this money across:
Cash ISA
Lifetime ISA
Stocks and Shares ISA
Innovative Finance ISA
What Are The Benefits Of ISAs?
ISAs offer numerous benefits. Firstly, ISAs provide tax-efficient savings. Any income or capital gains generated within the account are exempt from tax. This allows individuals to maximise their returns and keep more of their money. Perfect.
When it comes to a Lifetime ISA, you can use this money to buy your first home. For every £4000 you pay in, the government will top it up £1000! Yep, you heard that right. This 25% return is a huge savings boost, allowing you to accumulate wealth faster.
Lastly, ISAs offer a level of financial security, as they are protected by the Financial Services Compensation Scheme (FSCS), safeguarding investments up to a certain limit.
Can A Student Open An ISA?
An account that helps you to build up your savings sounds great. But is this option open for those still studying at uni?
The answer is: absolutely! As long as you meet the age limit and are a UK resident, any student can put cash into an ISA just like anyone else.
When it comes to age limits, to open a Cash ISA you must be 16 or over. The remaining ISAs require you to be 18 or over.
But before plunging headfirst into saving, it's important to note what your annual limit is. You should keep track of your payments to make sure you don't go over this amount.
Every financial year, you can only pay £4,000 into a Lifetime ISA and a maximum of £20,000 in the rest.
Which ISA Should I Open As A Student?
If you're looking to open an ISA as a student, you'll stumble into the question - which one?
Each option is different in the way it works. For any sensible students who want to pay into their savings, some ISAs are better suited than others.
Cash ISAs are savings accounts where individuals can deposit money and earn tax-free interest. These accounts offer students a flexible way to save cash and build a financial cushion.
Alternatively, for those looking to become homeowners Lifetime ISAs are a great choice.
However, like all things it's important to consider the Ts and Cs. A lifetime ISA may sound like a good idea, however you can only put your Lifetime ISA towards a property valued at £450,000 or less. Think about where you want to live and whether this will be a good investment, otherwise it may be worth putting the money elsewhere.
Where Can I Open An ISA?
Once you've decided which ISA you want, it's time to open it!
A student can obtain an ISA from various different financial institutions. This includes banks, private investment companies, building societies, stock brokers, and more.
For students, the simplest option may be to open an ISA with a bank. This may be your current bank or, if you're feeling a little more adventurous, try shopping around for the best deals.
Once you've settled on a decision, you may open an ISA online or in the branch. If you opt for a private financial company, things may work a little differently. You'll need to contact them directly for instructions on how to open an ISA with them.
Conclusion
Any student who meets the age requirements is eligible to open an ISA.
The process of saving up can be a stressful one, especially for students who need to focus on their studies. An ISA offers the opportunity to boost your savings and benefit from tax advantages. This will be a real help in financially preparing you for life after uni.
Want to improve your financial literacy and work towards your savings goals? Get started with Prograd today.