Save · 7 min read
What Do You Need To Open a Bank Account?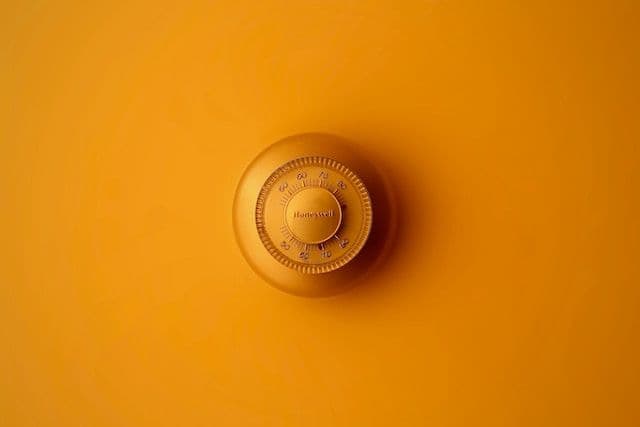 So you want to open a bank account but aren't sure what you need, what type of account you want, or who to bank with?
Well, we are here to explain the process to you, so you know what to do and say when you walk into the bank to open your brand new bank account.
If you are looking for ways to be smarter with your money, Prograd's algorithm helps you find the right bank account for you. Simply fill in our form and get started today.
Let's get started!
The 5 Steps You Need To Follow To Open a Bank Account
Let's take a look at all the steps and what you need to open a bank account:
Step 1: Choosing The Bank, You Want To Bank With
The first and most obvious step to opening a bank account is choosing the bank you want to bank with from the wide variety of options.
Most, if not all, banks operate the same way when it comes to what they need for you to open an account. So, let's take a look at the things you'll be required to produce in order to open a bank account:
Step 2: Choosing The Type of Account, You Want To Open
Let's take a look at all the different account options you'll need to consider when opening your new bank account:
Current
A current bank account's used for day-to-day financial transactions. Here are some examples:
Receiving money
Paying bills
Keeping track of where the money is going
These types of accounts are for general use and don't usually apply interest to the money in your account. However, in some cases, they do provide an overdraft and can be used as a stepping stone to a credit card.
Savings
A savings account is relatively straightforward. These accounts are used for putting your money away and allowing it to gain interest. The money you put away can be used in emergency situations, future purposes, etc.
Basic Account Options
If you're a low-income earner or someone with a poor credit score, then you'd be offered a more basic account that has lower fees and benefits. Not all banks offer basic bank account options, but they do exist in most major banks.
Getting a basic account is possible even if the following shows up on a credit check:
Outstanding county court judgments
Previous debts

When you get a basic account, you'll have the following benefits:
Can pay in cash and cheques
Can pay your bills by direct debit
Don't pay any fees
Don't need money immediately to open the account
Can have your salary, wages, benefits, tax credits, etc., paid into the account
Can withdraw money

There are only two major disadvantages:

No overdraft
If your account gets declined, you may pay a fee

These may not apply to all banks, but for the most part, they'll likely stay the same.
Joint
A joint account is a less frequently used account where two people (usually a married couple) will open an account together to pool their incomes or use it as a general account to pay bills.
Step 3: Starting The Process
Once you've decided on the bank and the type of account, you're going to want to head into the bank of your choice to start the process.
In some cases, you can apply online and do the majority of the process there before collecting your bank card at a branch closest to your address. You might also be able to complete the process over the phone if your chosen bank provides such a service.
The process is simple enough and requires you to fill out an application. Now, let's take a look at what you need to open a bank account.
Step 4: Things You Need To Open a Bank Account
When it comes to what you need to open a bank account, it's pretty simple. The main thing you need is two forms of proof of identity. These need to be separate documents so something like a passport and a bill with your name and address on it.
In some cases, you can get a letter from someone responsible, like a GP, social worker, teacher, probation officer, etc.
In the case of joint accounts, you'll need to produce these documents for both partners in the account.
Step 5: Complete The Process
With all of this done, you'll either be accepted or rejected for a bank account, and all that's left to do is get your bank card and set up your online banking, change any account details for debit orders, and voila you've completed the process of opening a bank account.
5 Reasons Why You Need To Open a Bank Account
Here are some of the top reasons why you need to open a bank account:
To Keep Your Money Safe
The main reason is to keep your money safe. The last thing you want to do is be someone who keeps all their life savings in cash and has some unforeseen tragedy rip away those savings in an instant. For example, through robbery, house fires, etc.
Pay Your Bills Online
Thanks to online banking, you can easily pay your bills without having to write cheques, go in person to pay, or other laborious methods of payment. Instead, you simply set up debit orders or pay through online portals all from the comfort of your home or wherever you are!
Fraud Protection
One of the biggest benefits that most banks offer account holders is fraud protection. There are laws limiting unauthorised online transactions and options for shutting down your account to prevent further loss. This is something that makes your money safer in the long run.
Easy Transfer Of Money
While there are a lot of money transfer apps available, these still require a bank account linked to the payment method.
Having a bank account means transferring money easier to friends, family, dependents, or people you need to pay. It's easier than writing checks, swiping cards, or giving them cash.
Building a Financial Record
In this world, a financial record is essential for just about anything. You want to have proof of what you earn and spend so you can get things like loans, credit cards, accounts, etc. Without an account, you've got little to no proof of income, and that can quickly become a hindrance.
Conclusion
Every person needs a bank account. You can choose from several types of accounts, but most professions and jobs pay into an account, which means it's almost unavoidable.
A bank account is one of the basics every young person thinking about their financial future, needs in order to succeed. So choose your bank and account type wisely and start saving and spending your money the right way!