Save · 7 min read
What is an ISA?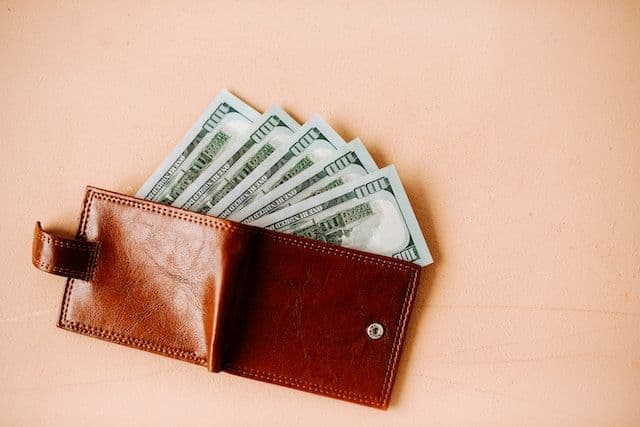 The chances of you not at least knowing the term ISA is low, but it's possible you don't really understand them.
In this article, we will tell you everything you need to know about ISAs, how they work, how to use them, and how to make them work for you!
If you are looking for ways to save more cash, Prograd's algorithm gives you personalised financial advice. Simply fill in the form to get started!
So, let's not waste more time and instead answer your question, 'What is an ISA?'
What Is An ISA?
When exploring and explaining ISAs, the first thing to do is answer the fundamental question, 'What is an ISA?' ISA stands for Individual Savings Account. The purpose of ISAs is a savings account that allows you to save money that you won't pay taxes on.
While this sounds amazing, it's not without its limitations. The main limitation is the amount you can put in an ISA annually, which is capped at £20,000 for the current tax season. This cap is referred to as an ISA allowance.
Types of ISAs?
There are four types of ISAs which are as follows:
Cash
A cash ISA is similar to a savings account. There's obviously the bonus of the money being considered tax-free. Within the cash ISA bracket, there are two variations:
Fixed-rate: these offer fixed interest rates over a set period specified by the bank you have your ISA with.
Variable rate: these are the opposite of fixed-rate ISAs, as the interest rate is variable over a set period.
The interest rate offered on your ISA depends greatly on the bank or building society, you choose to use.
Stocks and Shares
A stocks and shares ISA is popular as it allows you to trade without paying capital gains or income tax on any profits made on investments. There's a level of risk with stocks and shares ISAs that doesn't exist with some of the other ISA options. It's a high-risk, high-reward ISA because the stock market isn't always reliable.
The value of your investments can generate profits and have a higher level of interest. Still, they can also lose their value resulting in the risk of not getting that invested money back. Treat these as a long-term commitment; you must hold them for at least five years to see meaningful results.
Lifetime
A lifetime ISA is designed to help you save for important investments like getting your first home or saving for retirement. These can hold both cash and investments and are only available for people under the age of 40. People with lifetime ISAs can save £4,000 a year until they're 50.

The best part of lifetime ISAs is that the government helps you by topping up your savings by 25% with a cap of £1,000 a year. However, these ISAs have withdrawal consequences if money isn't withdrawn for specific reasons like buying a house or over the age of 60. If you withdraw early, you'll pay a 25% charge.
Innovative Finances
Instead of stocks, shares, and cash, an innovative finance ISA contains peer-to-peer loans. These are used for crowdfunding and for lending purposes.
How To Open An ISA
Opening an ISA isn't a difficult process. The only real thing you need to consider is where you're getting the ISA from. Numerous providers offer ISAs in the UK. You need to determine which one has the best benefits and rules surrounding the account type.
Here's who you can get an ISA from:
Banks
Credit unions
Building societies
Stockbrokers
Friendly societies
Crowdfunding companies
Peer-to-peer lending services
Other financial institutions
Who Can Open ISAs?
To open an ISA, you need to be:
A UK resident or
A Crown servant (or spouse of a Crown servant).
16+ to open a Cash ISA
18+ for either a stocks and shares ISA or an Innovative ISA
18+ but 40 and under for a Lifetime ISA

There are Junior ISAs for children under 18. They are limited ISAs to help younger residents save their money tax-free.
Is There a Limit On The Number of ISAs a Person Can Have?
Yes, there's a limit on the number of ISAs a person can have, but only when it comes to the type. You can have every kind of ISA but only one of them. You're also not allowed to open an ISA on behalf of someone else.
Can You Inherit An ISA?
Yes, you can inherit an ISA, which is a significant benefit when comparing an ISA versus a savings account. However, it can only be transferred to a spouse or civil partner. To inherit an ISA, you're required by the UK government to have the following circumstances:
Need to have lived with the deceased at the time of death.
You can't have been separated by a deed of separation or a court order.
Your marriage or civil partnership can't be in a circumstance where it's broken down.
Transferring An ISA
Regarding transferring of ISAs, you can only transfer ISAs between type and provider, not the holder of the ISA (except in the case of death). These often simply require the ISA holder to contact their provider and fill out paperwork. Simple as that!
What Happens If You Move Abroad?
If you move abroad, you're unable to put money into the ISA following the end of the last tax year you were in the UK. This doesn't apply to Crown employees and their spouses if they're working overseas. You are required to alert your ISA provider when you stop being a UK resident. The account can remain open while you're overseas.
Withdrawing Money From An ISA
When it comes to withdrawing money from your ISA, it's a little complicated. While you're allowed to withdraw whenever you want without facing penalties (except for lifetime ISAs), there are some rules that ISA providers might have surrounding this that differ. When you have a flexible ISA, you can take out cash and put it back in the same tax year, meaning you're not reducing your current annual allowance.
Conclusion
ISAs aren't as complicated as you probably expected them to be. They're beneficial, and everyone should have at least one type of ISA account. You may not always be able to maximise their benefits. Still, it's a great goal to work towards every year to enjoy the benefits of tax-free savings.