Save · 5 min read
Best Budgeting Apps For Uni Students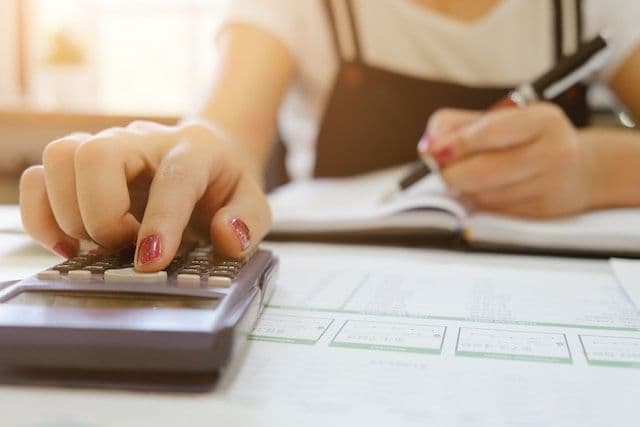 Budgeting apps can be a great way of tracking your finances at university. But the idea of controlling how much you're spending doesn't sound too difficult, does it? Well, you may be surprised how fast this can all go out the window as soon as you become a uni student.
Suddenly, you're preoccupied with all the reading you need to do for class. Your time is all taken up with cheap student nights out and being hungover the following morning.
Just like that, remembering to budget your cash has completely gone out of your head!
If you are looking to budget, save, earn some extra cash or invest, Prograd's algorithm matches you with hundreds of earning and saving opportunities. Simply fill in our 10-second form and get started today - no experience required!
What Do Uni Students Need Budgeting Apps?
No one expects uni students to be on top of it with their money. After all, for a lot of people, that'll be the first time they've handled their own finances.
As a uni student, it can be hard not to overspend. And it may not even be a matter of willpower, it may just be that you only have a small pot of money to begin with.
Luckily, lots of companies have thought ahead and created the perfect solution!
Budgeting apps are tools that can help you handle your money. They are easily downloadable onto your phone or other tablets, so perfect for any digital-age uni-student!
Long story short, these budgeting apps can basically help to prevent you from overspending, making them super useful for students. After all, being at uni is hard enough, no one wants the stress of hitting the bottom of their bank balance!
What Are The Best Budgeting Apps For Uni Students?
There are so many different budgeting apps, some good, some not so much. And they all work in different ways. Some are good at splitting bills, some can track what you spend, and some can help you organise your finances.
That's why we're here to scrape some cream off the top and show you the best of the best!
For whatever your specific needs, we guarantee that below you can find the best budgeting app for you. That's a pinky promise.
Splitwise
Do you live in a shared residency with other students at uni? Then this app is perfect for you. It allows you to easily track shared expenses.
Splitwise lets you organise your expenses with your friends to work out who pays what. This will help you guys all share stuff like your shopping and rent costs.
Moneyhub
This budgeting app lets you put all your accounts in one place. This easily lets you track how much you're spending and what you're spending it on.
It does this by categorising your transactions. So, you can see how much you're spending on essentials like food and toiletries. And, what you're spending on non-essentials, like pints and takeaways. Yes, though these may feel essential, this is where you can cut down!
Squirrel
Separate the cash you have for bills, savings, and sending with Squirrel. This can help you get a little more organised and see exactly what you've got left each month.
And, if you struggle with self-restraint, this budgeting app can even look after your money and give it to you in weekly or monthly instalments.
Chip
This one's pretty cool. It uses AI to calculate how much money you're able to save. It does this by removing money from your current into your savings account. This means you can save without even knowing!
So, if you're a bit of a scatterbrain with budgeting, this is the app for you.
My Supermarket
When you're a uni student, buying groceries will become a big part of your life. Thrilling, we know. But you'll discover that buying food can really add up!
This budgeting app lets you compare the cost of shopping across major supermarkets. Simply tap your list to see the cheapest place to get your items.
Wally
This is a great budgeting app for uni students because it's totally free! And it's gotta be the best at tracking what you spend.
It keeps track of your outgoings with a virtual spending diary - there's no better way to banish bad spending habits than this! It categorises your spending and allows you to set budgets to control when you splash out on.
Conclusion
Budgeting is a skill. Remember that. It doesn't magically happen overnight and is only achieved with time and patience. But this doesn't mean you shouldn't have a little help now and then!
This is just what budgeting apps are here to do, making them a real lifesaver for any skint uni student. Or, just any uni student who wants to get to grips with budgeting for later in life.
With the right budgeting tool in your arsenal, you can make the most of uni without breaking the bank. And, trust us, you're future self will thank you!