Jobs · 5 min read
Remote Jobs In The UK That Require No Experience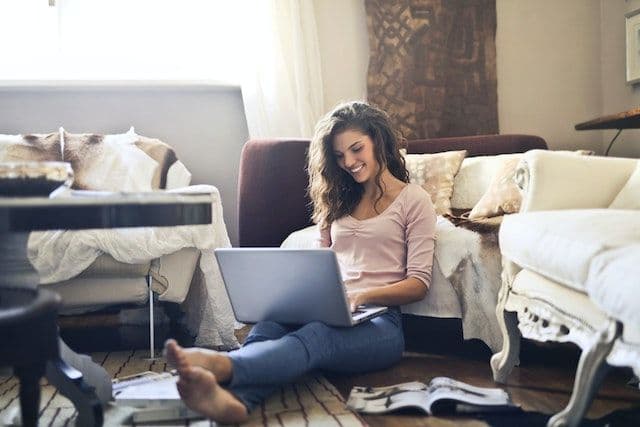 The idea of entering the UK job market with no past experience may feel scary. But with the rise in remote jobs, you've got as good a chance as ever!
Today, remote work provides a chance for people to kickstart their careers from scratch. There are tons of remote entry-level jobs that can all be done from the comfort of home.
Let's get into it…
Do Remote Jobs Need Experience?
There's no denying that lots of remote jobs in the UK require some kind of experience.
This is because a lot of employers simply don't want to train new employees. Training can be expensive and time-consuming, and not all companies have the capacity for training schemes. Fair enough.
But don't worry, there are still plenty of entry-level remote jobs that require little to no experience. Most companies know that everyone has to start somewhere. Because of this, these roles are the perfect starting point for anyone that wants to get going with their career.
Start by building your CV to include skills and accomplishments that help bring your application to life. Then, look for jobs that match this. Next thing you know, you'll be counting your freshly earned cash.
But where do you find them? The best place to start looking for these roles is through job platforms. These will allow you to set your financial goals, browse relevant job postings and apply - all in one place.
What Remote Jobs Can You Do In The UK With No Experience?
Data Entry
Do you have a knack for organisation, an eye for detail, and are a whizz on your laptop?
Lots of companies don't require experience for remote data entry jobs. This is because the role involves inputting and managing data in digital systems and spreadsheets.
Remote data entry positions are available across many industries, including finance and healthcare.
Copywriter
It is by no means essential to have a degree or experience to land a copywriting job. So, if you're interested in writing (and good at it!) don't let this stop you.
Companies usually require content writers to produce blogs, social media posts and website landing pages among other things.
To excel as a copywriter, you will just need to show your proficiency with words and a creative flair. From here, you can delve into freelance or contracted remote writing work on your own terms.
Sales Representatives
Got the gift of the gab? You would probably do well as a sales representative.
Sales jobs involve ringing customers to sell products or services. Because of the need to juggle multiple clients at once, good organisational and multitasking abilities would also be handy for this role.
Virtual Assistant
Companies usually hire virtual assistants to help in several capacities. For example, they may need VAs to act as a call centre representative or customer service assistant.
These remote jobs handle customer inquiries, provide support, and assist in sales. Because of this, anyone with a friendly demeanour and strong communication skills would be great.
Many employers also provide comprehensive training to new hires, so don't worry about being thrown in head first!
Online Transcriptionist
Have you noticed you possess an excellent ear and great typing skills? If so, you might want to consider becoming an online transcriptionist. This involves converting audio or video recordings into written text.
All you need is good language and grammar skills. Some companies even provide training to help new transcriptionists get into the swing of the role.
Do It Yourself!
If you're worried about applying to jobs with no experience, why not become your own boss?
Online e-commerce platforms provide the perfect place for the savvy-minded to start up a business. Whether you can craft, thrift, or up-cycle things to sell, a little persistence can turn this fledgling side hustle into a proper job.
Conclusion
If you don't have any employment experience, don't worry about your ability to land a part-time job. Start by building a CV and then sign up to a job platform to start browsing opportunities.
Entry-level jobs can be a fantastic place to kickstart your career. With the right tools, you'll be able to land your perfect role in no time!
Want to improve your financial literacy and work towards your savings goals? Get started with Prograd today.